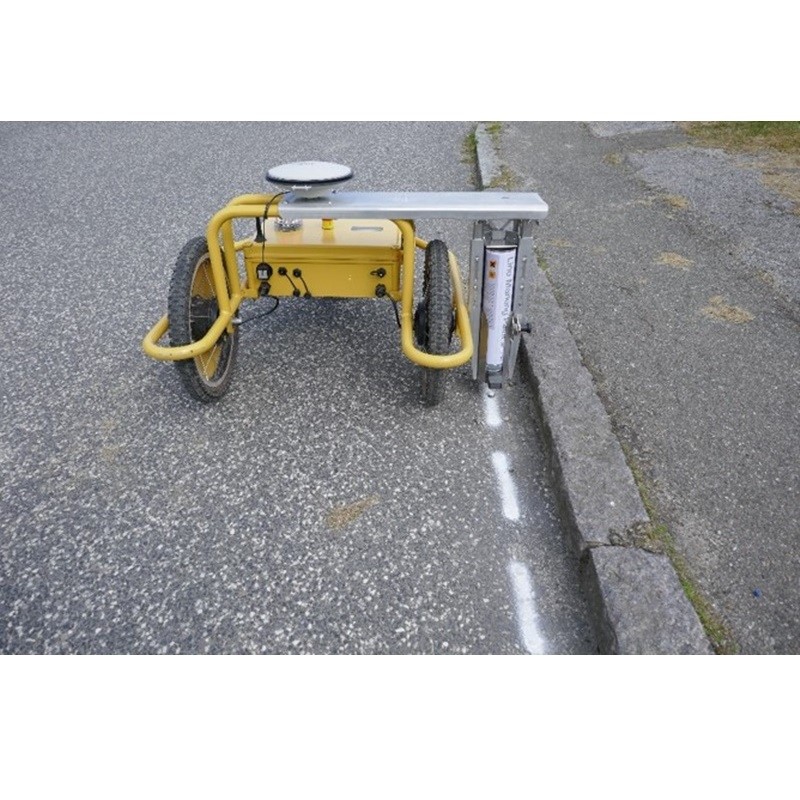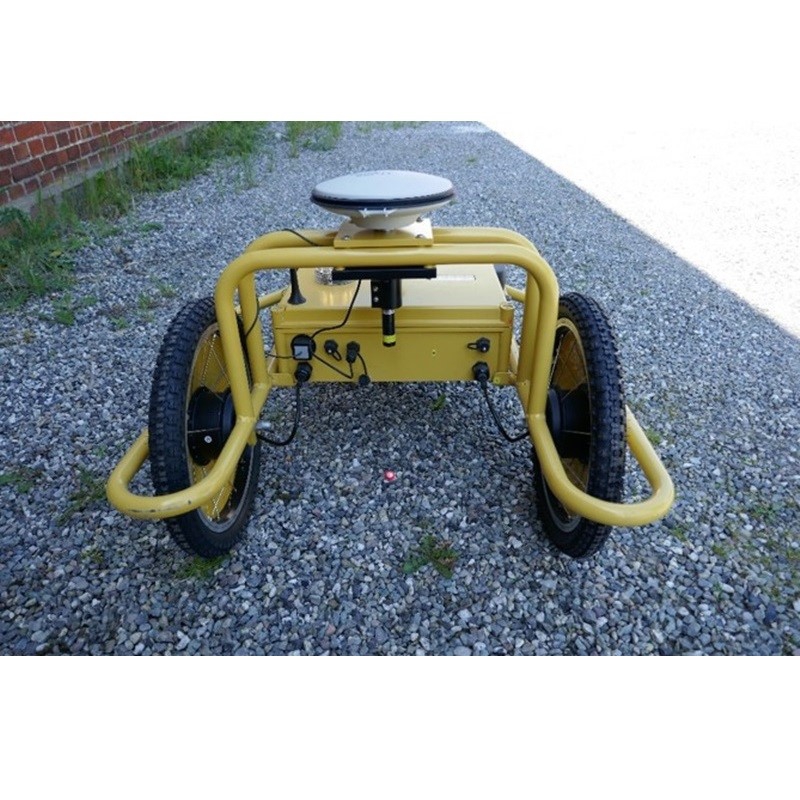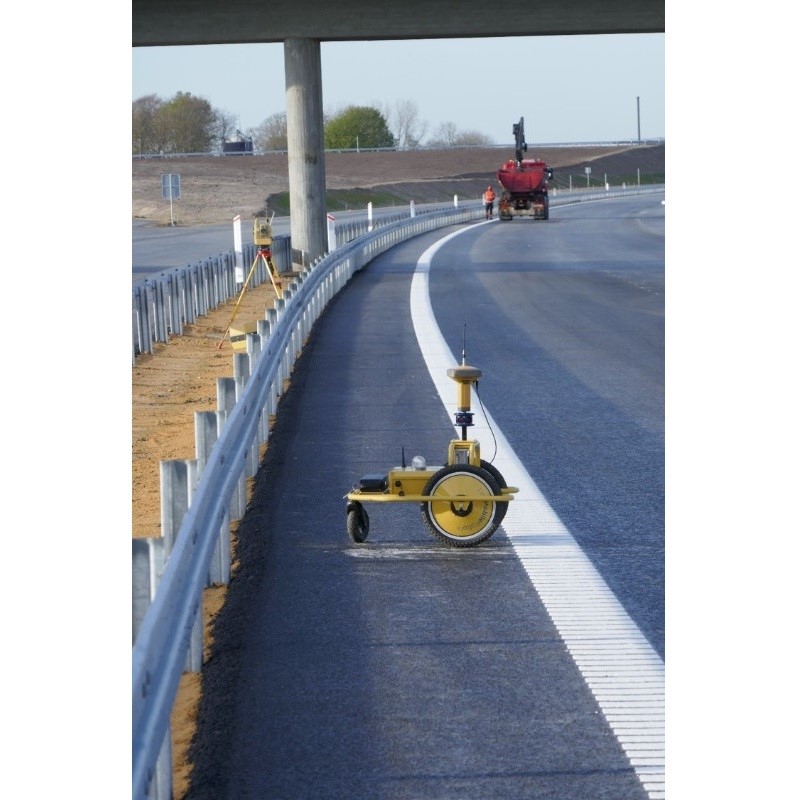 Tiny Premarker
Price on Application
Description
TinyPremarker is the Perfect solution for road marking companies
Robot
The Tiny Premarker is built in a strong 25 mm lightweight aluminium frame, capable of withstanding outdoor weather conditions. With the large 12 inch high traction tires, the Tiny PreMarker can manage uneven playing fields, and mark most wet pitches
Spray tool
The robot is equipped with a spray tool that supports any standard size aerosol can. You can use the same cans as you are already using. The only change you might need to do is to replace the nozzle with a standardised nozzle delivered with the robot.
Remote control
A remote control is delivered with the robot. The remote control allows you to switch between autonomous mode and manual mode. Manual mode is used to drive the robot between different locations, e.g. from the vehicle to the first stake out point. The remote control also allows you to configure the robot and facilitate your work in the field.
Additional Information
Features: 
Weatherproof
Fully autonomous
Long range remote controller
Reads your data from USB stick
Works for 8 hours on one battery
Built in GNSS receiver
Automatically marks points and lines
Sprays with standard aerosol cans
Supports CSV and LandXML formats
Downloads
Have a question?
Speak to our specialist today.
Contact Us