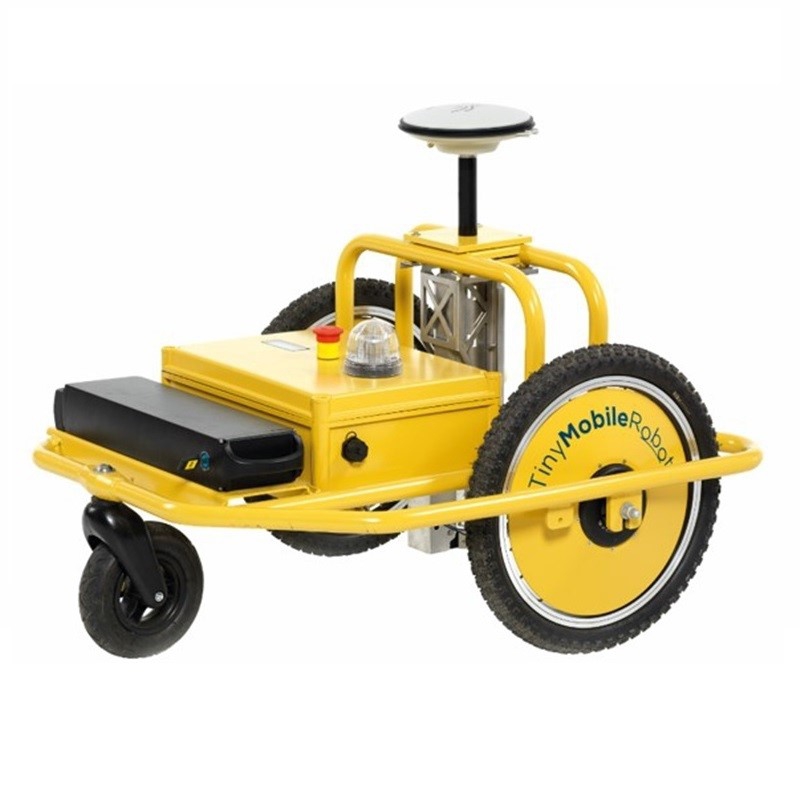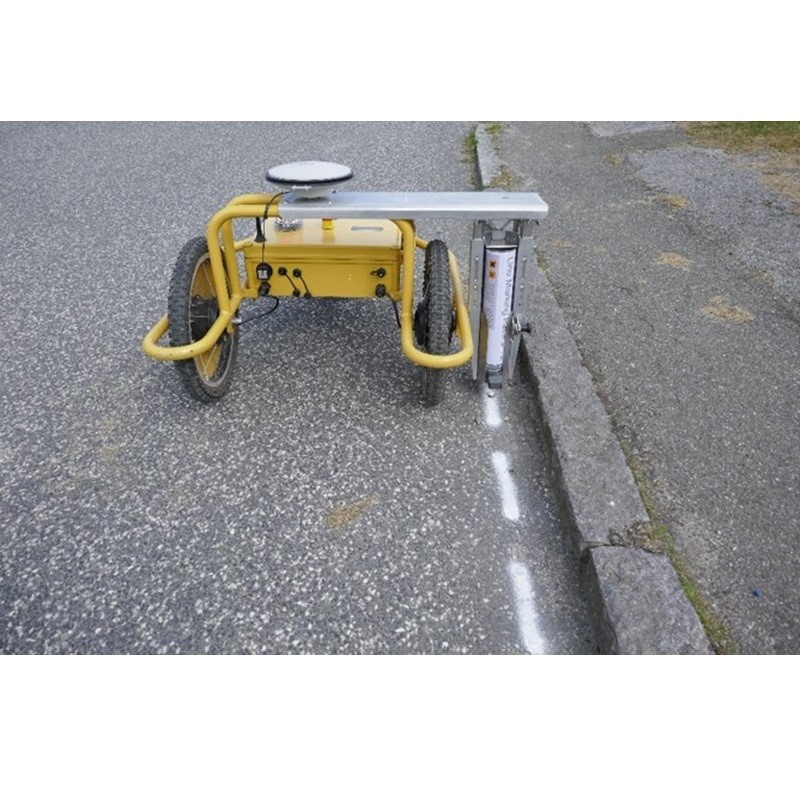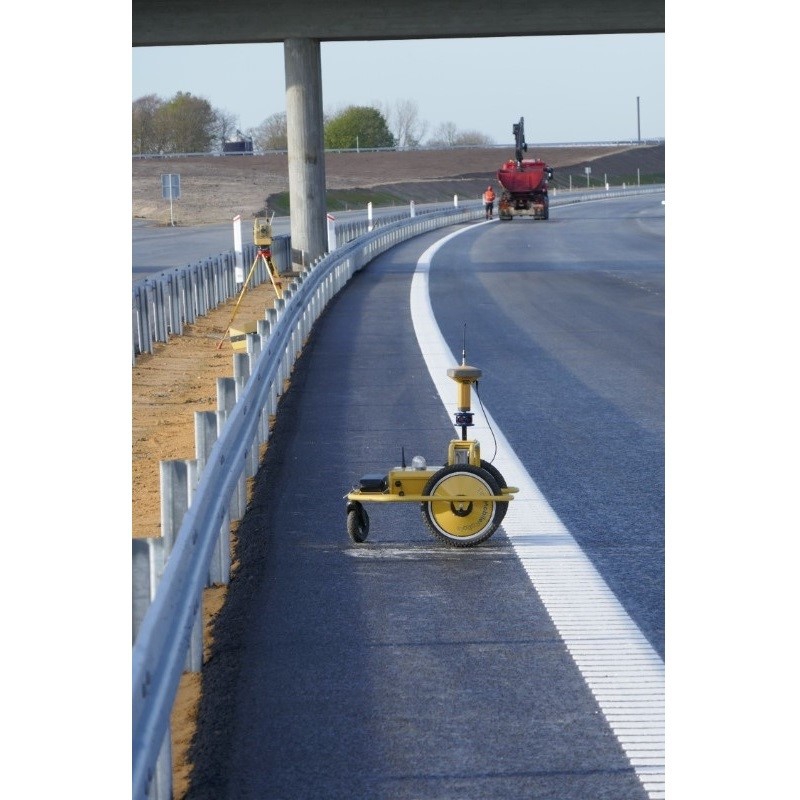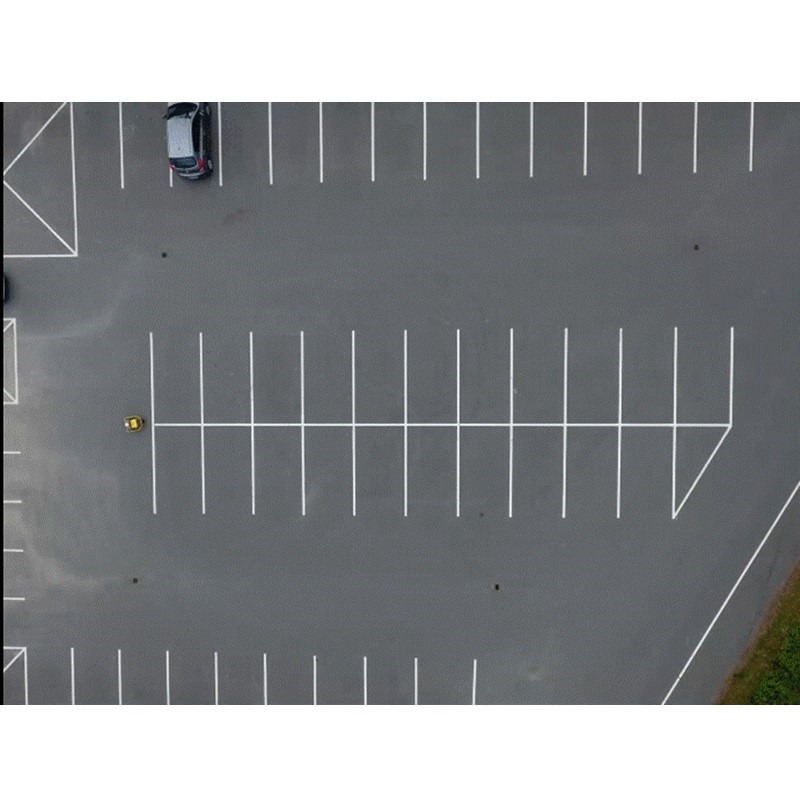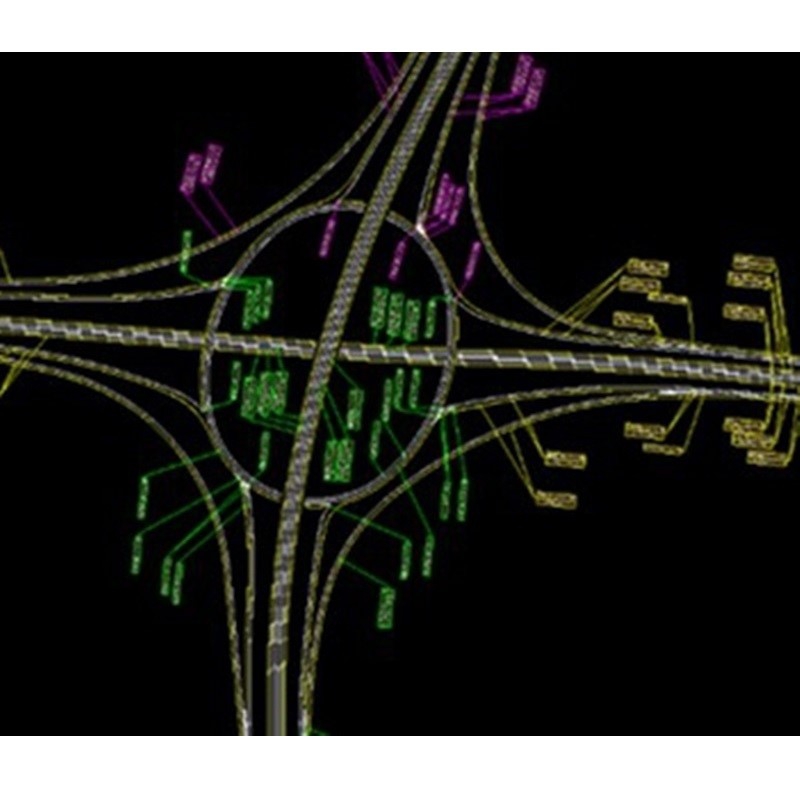 Tiny Surveyor
Price on Application
Description
Full control for surveying, stake-out and pre-marking
Optimised for premarking and height measurements
Reduces you workload with 75%
Compatible with Leica
Sprays with aerosol cans and points with laser
Supports LandXML and CSV
Long-range remote controllers
Coordinates can be collected and saved for future jobs
Display with job details and status
Automatically generates curves, straight lines and parking areas
Status indicator is visable from a long distance
The robot is light and can be transported without much effort
5/8 inch bolt to an easily ,mounted prism or RTK GPS
Store coordinates on a USB stick and plug it into the robot and you are ready to work
The robot goes swiftly to all designed coordinates
Robot
The TinySurveyor is built in a strong 25 mm lightweight aluminium frame, capable of withstanding outdoor weather conditions. With the large 12 inch high traction tires, the TinySurveyor can manage uneven playing fields, and mark most wet pitches
Spray tool
The robot is equipped with a spray tool that supports any standard size aerosol can. You can use the same cans as you are already using. The only change you might need to do is to replace the nozzle with a standardised nozzle delivered with the robot.
Remote control
A remote control is delivered with the robot. The remote control allows you to switch between autonomous mode and manual mode. Manual mode is used to drive the robot between different locations, e.g. from the vehicle to the first stake out point. The remote control also allows you to configure the robot and facilitate your work in the field.
Additional Information
Features: 
Maximum speed 7km/h
Fire and forget, totally autonomous
Operating time on a single battery life is more than 8 hours
The robot can operate on any type of even ground
Rechargeable battery
User Friendly Remote Control
Red laser for marking visible in daylight
Spray using replaceable aerosol can. Spray tool can handle any size of aerosol can and height to ground can be adjusted
Fast, reliable and repeatable markings
Weight without battery: 18kg
Battery Weight: 4kg
Downloads
Have a question?
Speak to our specialist today.
Contact Us