Leica DA220 3 Watt Signal Transmitter
Price on Application
Description
The Leica DA signal transmitters apply a signal onto underground cables or pipes that may not carry a detectable signal. The Leica DD SMART cable locators can then be used to locate the signal from the Leica DD signal transmitter. The DA signal transmitters are compact, robust and easy-to-use. They have been designed in conjunction with the DD SMART cable locators to easily and accurately avoid, trace or locate buried cables and pipes.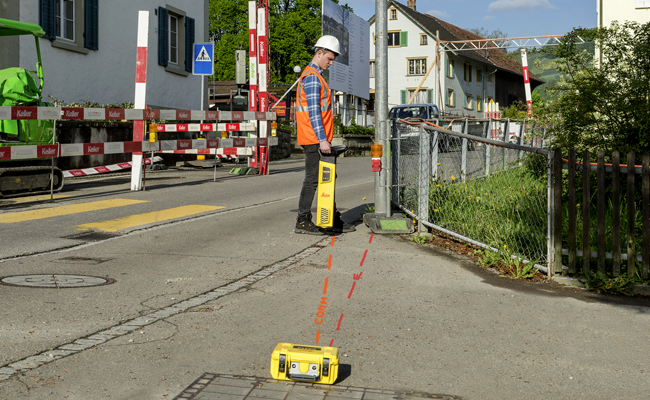 To improve the detection success.
To trace the route of a utility.
To make a depth or current measurement.
Additional Information
Features:
Power – 50 / 60 Hz mains electrical and harmonics
Radio – 15kHz to 60kHz
Auto – Power, Radio, 33kHz
Transmitter Modes – 131.072 (131) kHz / 32.768 (33) kHz / 8.192 (8) kHz
Depth Range – Line 0.1m to 5m / Line 4 inches to 16.4 feet
Sonde 0.1m to 7m / Sonde 4 inches to 23 feet
Depth Accuracy – 5%
Bluetooth – Class 2 BLE dual mode module /  Bluetooth Classic 2.1 / Bluetooth 4.0 (LE)
Memory Capacity – 8 GB internal memory
Operating Temperature – -20 °C to +50 °C / -4 °F to +122°F
Battery – 7.4V Rechargeable Li – Ion
Downloads
Have a question?
Speak to our specialist today.
Contact Us