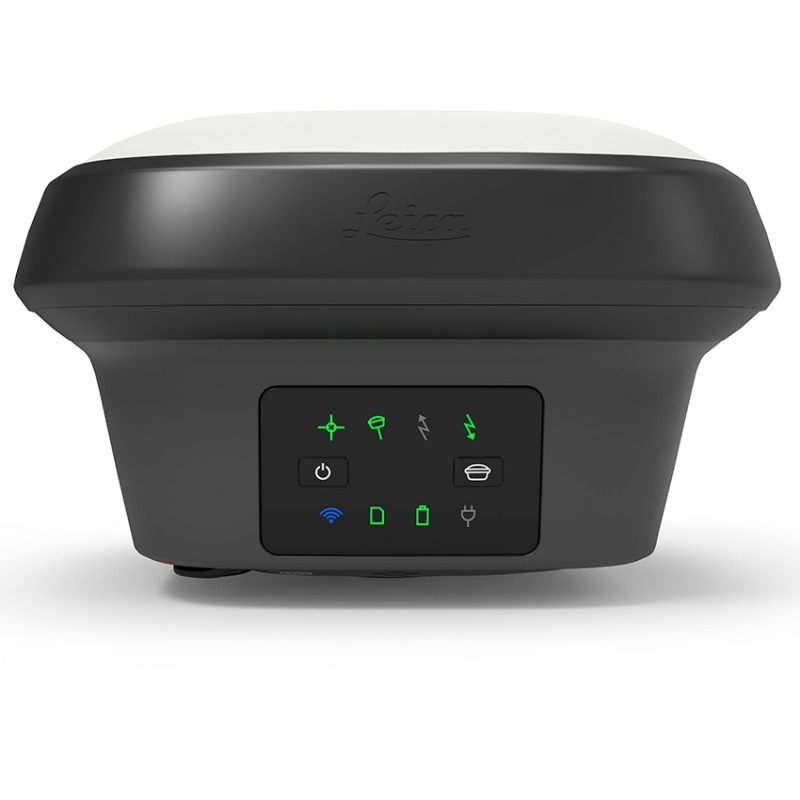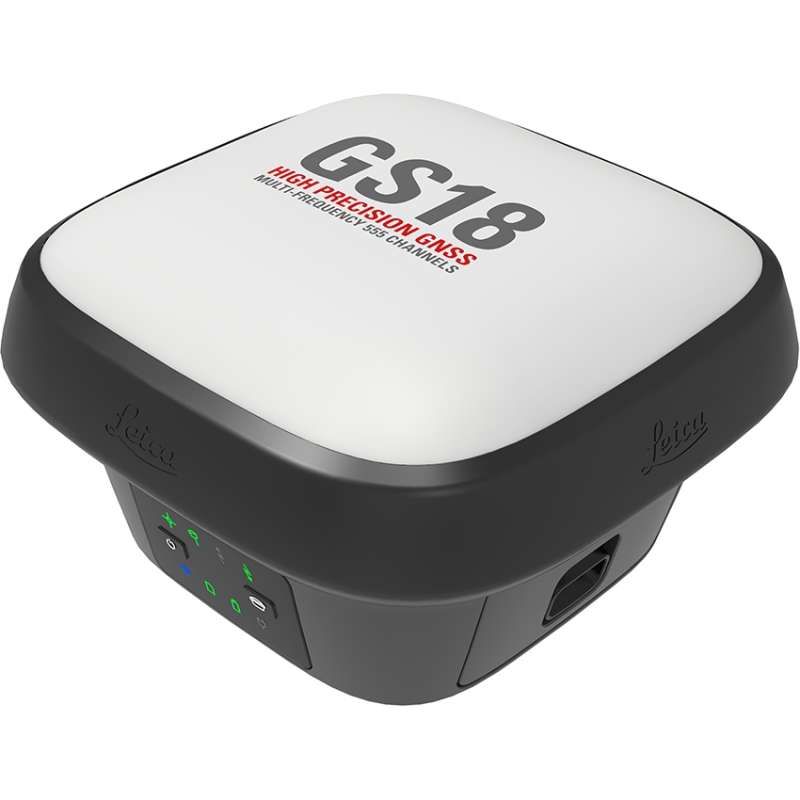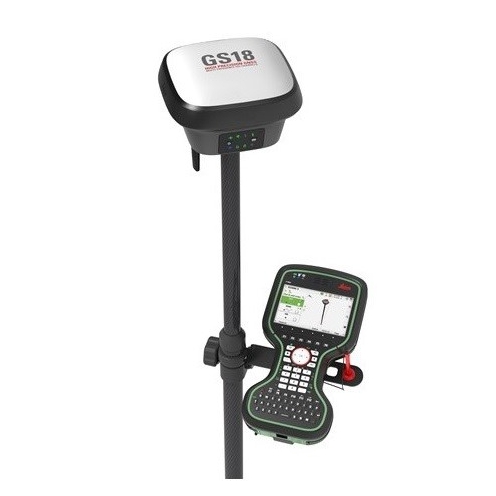 Leica GS18 T GNSS Smart Antenna
Price on Application
Description
The Original Tilt Compensating GNSS RTK Rover
Introducing the world's fastest and easiest-to-use GNSS RTK rover, the Leica GS18 T. Now you can measure any point faster and easier without the need to hold the pole vertical.
This latest innovation combines GNSS and inertial micro units (IMUs) being the first true tilt compensation solution that is immune to magnetic disturbances and is calibration-free. The GS18 T also works directly out of the box. Save up to 20 per cent over conventional surveying practices due to the fact that no time is wasted by levelling the bubble. Focus on your surroundings and not the bubble to measure points that previously could not be measured. Avoid time-consuming auxiliary methods with true tilt compensated surveying. You will stake out more efficiently and conveniently than ever before with increased speed, safety and comfort. Watching the bubble is simply no longer needed.
Engaging Software
The Leica GS18 T GNSS smart antenna comes with the ground-breaking Captivate software, turning complicated data into the most realistic and workable 3D models. With easy-to-use applications and recognized touch technology, all forms of design and measured data can be viewed in all dimensions. Leica Captivate spans applications and industries with hardly any more than a swipe, regardless of whether you work with total stations, GNSS or both.
Infinite Possibilities
While Captivate captures and models data in the field, Leica Infinity software processes the information back in the office. A smooth data transfer ensures the project stays on track. Captivate and Infinity work in conjunction to join previous survey data and edit projects faster and more efficiently.
Features
The Lecia CS35 tablet and CS20 Controller provide the essential control, convenience, and absolute mobility
Share Data Among Instruments
Increased measurement productivity and traceability
Calibration-Free
Immune to magnetic disturbances
Integrated quality assurance of pole tilt
Reduction of human error
555 channels for more signals, faster acquisition and improved sensitivity
Intelligent management of multi-frequency, multiconstellation signals
Intelligent selection to automatically reject reflected or noisy signals
Achive centimetre accurate positioning worldwide – perfect when working in remote areas around the globe
No RTK base station or RTK network required, correction data is continuously transmitted by satellite delivering global coverage
Bridging RTK outages for uninterrupted centimetre positioning
Unique RTK technology provides continuous checks to guarantee correct results
Initialisation within seconds
Complete reliability
IP66 / IP68 protection
Built for extreme temperatures of 40°C to +65°C
Fulfils toughest standards throughout the complete product lifetime
Rugged aluminium housing
Downloads
Have a question?
Speak to our specialist today.
Contact Us