Leica Piper 200 Pipe Laser
Price on Application
Description
Robust and tough the Leica Piper 200 laser housing is constructed from aluminium and is 100% water proof. This laser features a large LED display which shows the level and grade indication and also battery status. It is ideal for gravity flow pipes, sanitary and storm sewer construction and any place where a single line and grade are required with just a single laser. The Piper 200 laser has a range of 200 metres and grade ranges of -10% to +25%. Standard battery life is 40 hours. Alignmaster is included with this Leica Piper 200 (not unincluded with Piper 100).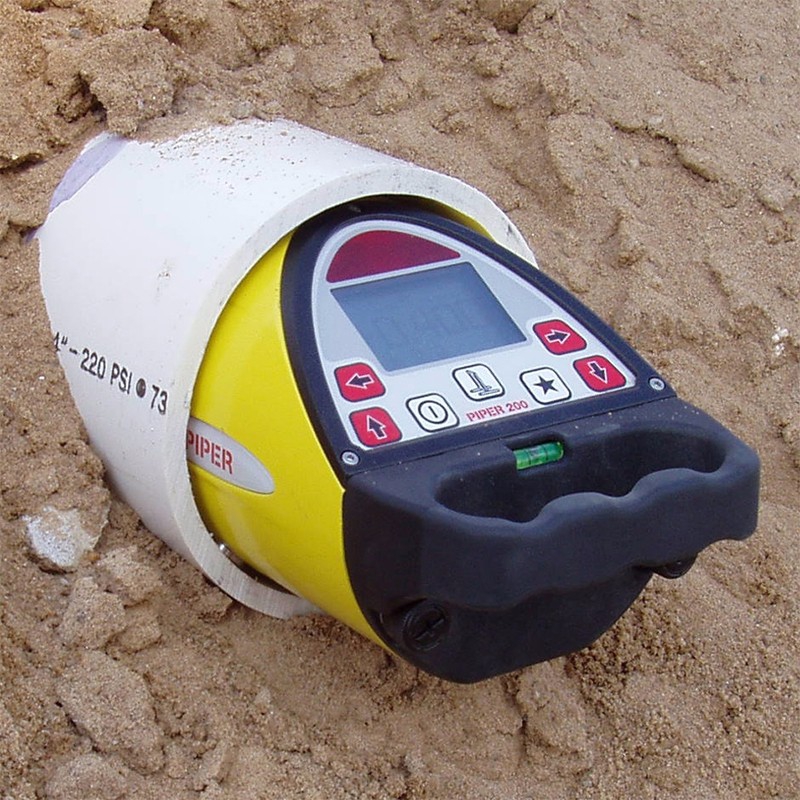 High application versatility
In the pipe, over the top or in the manhole, the Leica Piper always delivers outstanding performance.
In the pipe – Piper's self-centring, rubber tipped feet and robust, cast-aluminium housing assures the highest reliability in pipeline construction.
Over the top – In above-ground tasks, the optional scope and the mount kit provide user-friendly solution for simple setup and operation.
In the manhole – In manhole applications, Piper's unique design and wide stable base make it easy to set up even in the tightest inverts.
Piper is 100% waterproof (sealed to IP X8 protection standard) and has a positive pressure nitrogen seal to deliver the ultimate reliability.
Additional Information
Features: 
Alignmaster included
Red Laser Diode – 635 nm
4.75 mW maximum Laser Output
200m Working Range
-10 % to +25 % Grade Range
-15 % to +30 % Self-levelling Range
Line Movement: 6 m metres @ 30 metres
Battery type and life: Lithium-Ion, 40 hours
Operating Temp: -20° to +50° C
Weight: 2 kg
Seal – IPX8
Wireless remote control up to 150 meters
Kit Includes:
Leica Piper 100 or Leica Piper 200
Rugged carrying case
Remote control
Target assembly
Li-Ion battery
Charger with AC and auto adapter
Self-centering feet (150mm/6in)
Downloads
Have a question?
Speak to our specialist today.
Contact Us