BricsCAD®
€314.00 – €2,100.00 excl VAT (€386.22 incl VAT)
Description
Official BricsCAD Reseller
BricsCAD reads and writes the dwg. format and offers compatibility with AutoCAD. In addition, BricsCAD offers 3D Direct Modeling
BricsCAD offers a whole new world for those who venture beyond the AutoCAD horizon. Among its growing community of users, BricsCAD is best known for its feature-rich combination of 2D drawing and 3D modeling. As a full-fledged 2D & 3D CAD software program, BricsCAD offers professionals one of the most advanced and intuitive drawing and modeling solutions out there. Available in three editions and open to third-party developers.
BrisCad is offered in three different editions: Classic, Pro and Platinum.
BricsCAD Classic
Cost-effective entry to CAD, focussing primarily on 2D
BricsCAD Pro
BricsCAD Pro adds 3D Modeling, access to all programming tools and third party applications.
BricsCAD Platinum
BricsCAD Platinum adds advanced features such as 3D Constraints, Assembly modeling and access to BIM and Sheet Metal.
1-year subscription 


Lifetime – Perpetual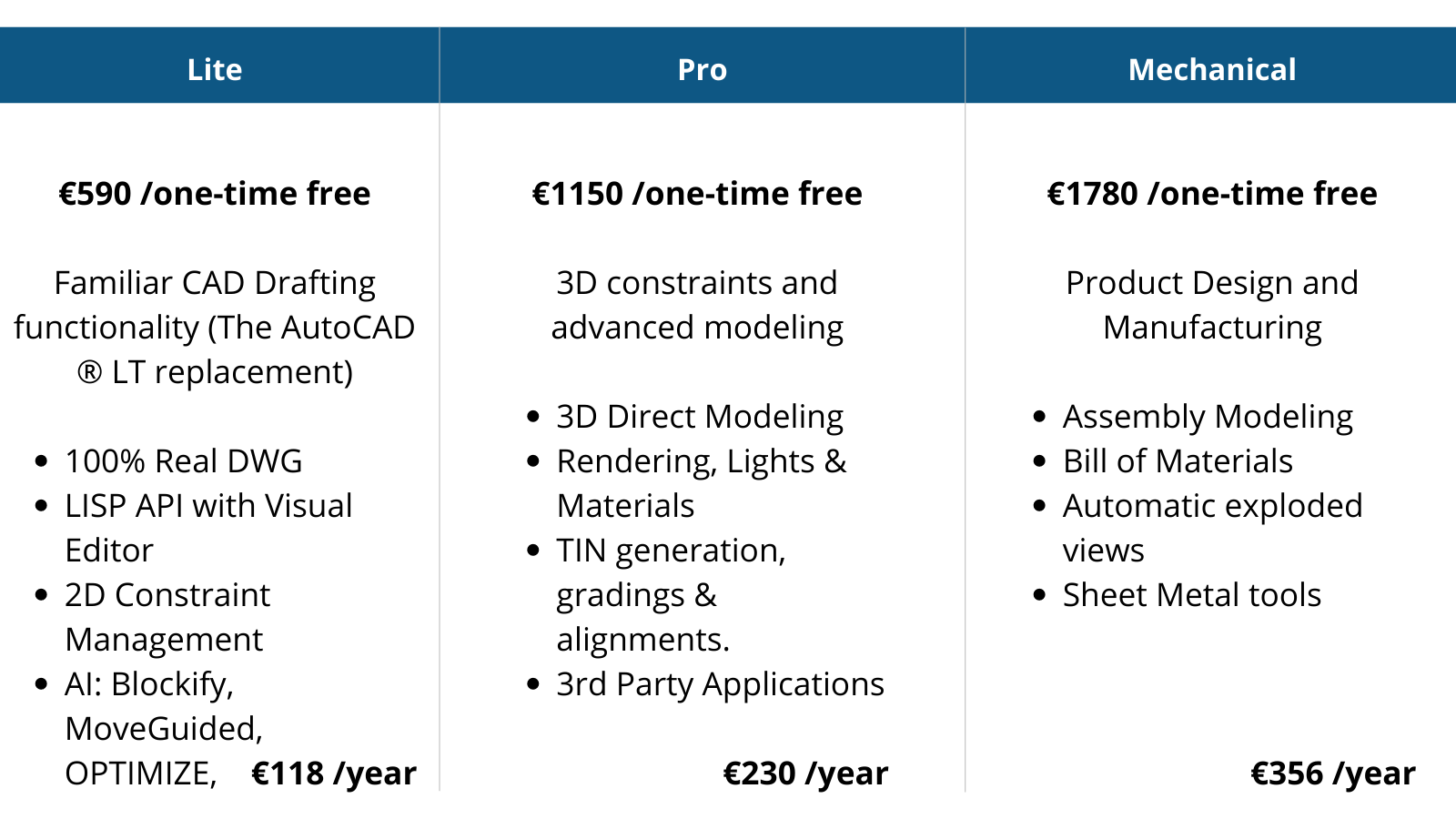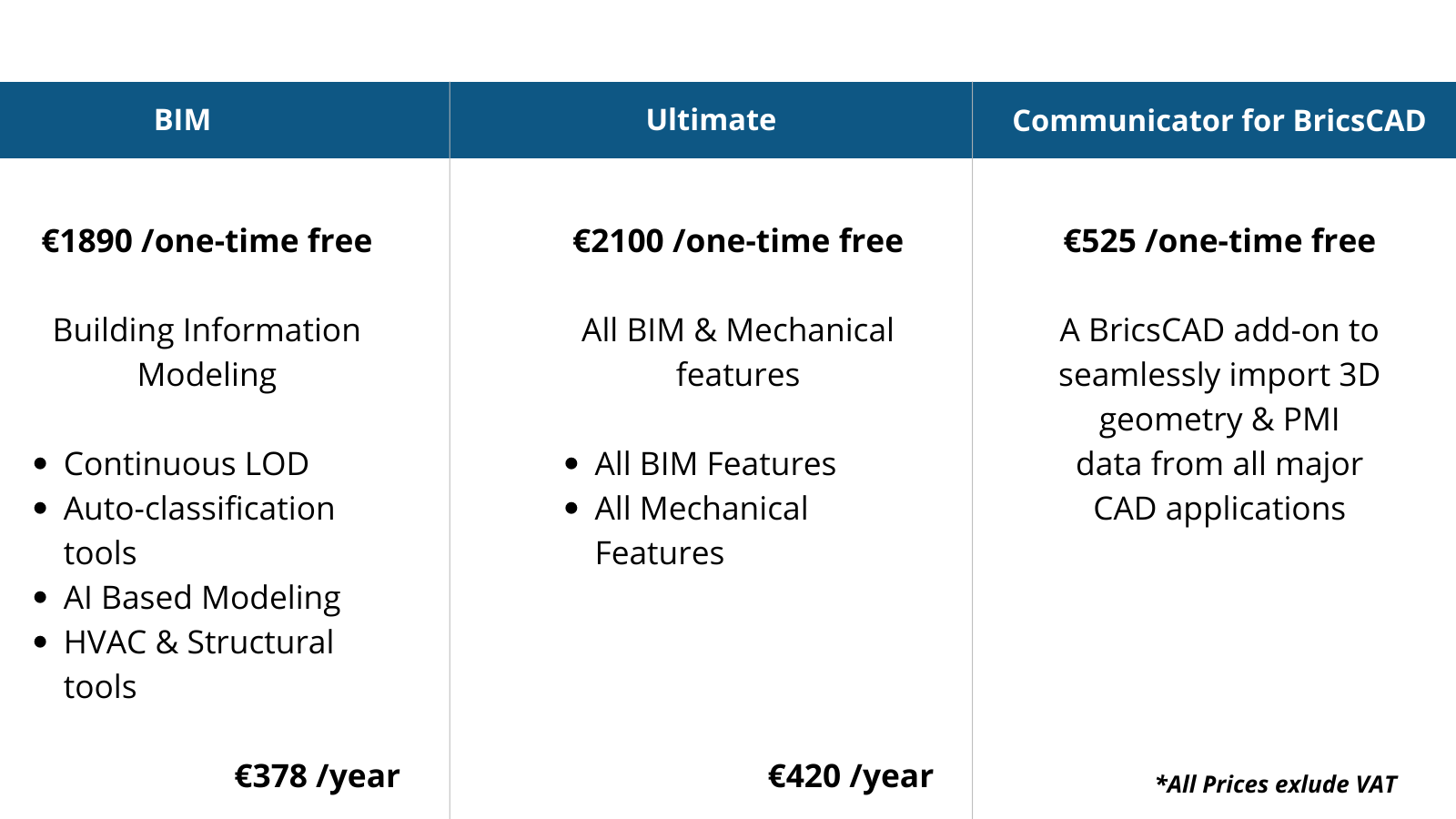 Additional Information
Features: 
Familiar 2D & 3D Interface: The BricsCAD interface will make you feel right at home from the very beginning. Navigating through drawings becomes easier than ever, thanks to a distinctive ribbon. Its the fastest way to access tools through their tabbed CAD interface.

Detailed 2D Drafting:

 Create and edit 2D technical drawings, floor plans and other layouts quickly and accurately. Thanks to its innovative 2D drafting tools, BricsCAD takes your drawings to a whole new level of detail.
3D Direct Modeling: With BricsCAD, you get powerful and adaptive tools for 3D direct solid modeling using the geometric constraints solver. 3D direct modeling operations apply to all ACIS solid geometry, whether created in BricsCAD or imported. Need to work on a complex design? BricsCADs direct editing capabilities preserve your 3D models design intent, helping you to save both time and headaches.
Intelligent Quad cursor for easy CAD drawing: Speed up your workflow with the Quad cursor. With the redesigned context-sensitive cursor, easy CAD drawing is just a click away.
Collaborate with CAD in the cloud: Chapoo lifts CAD up to the cloud. With this cloud platform you can manage documents, assign tasks, automate processes and communicate with your colleagues. All in real-time. Reach greater heights together, with CAD in the cloud.
Have a question?
Speak to our specialist today.
Contact Us