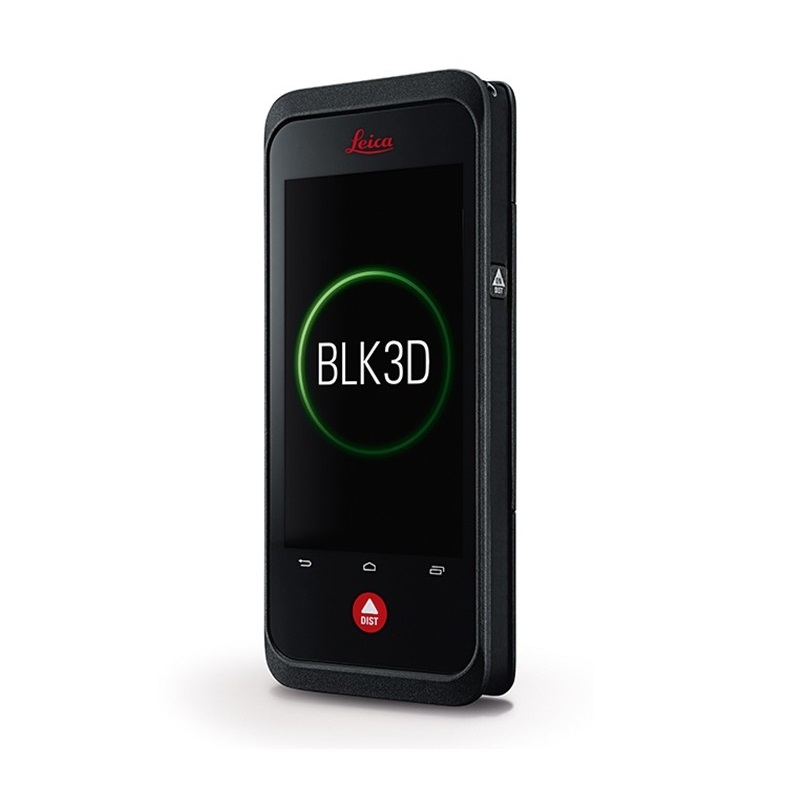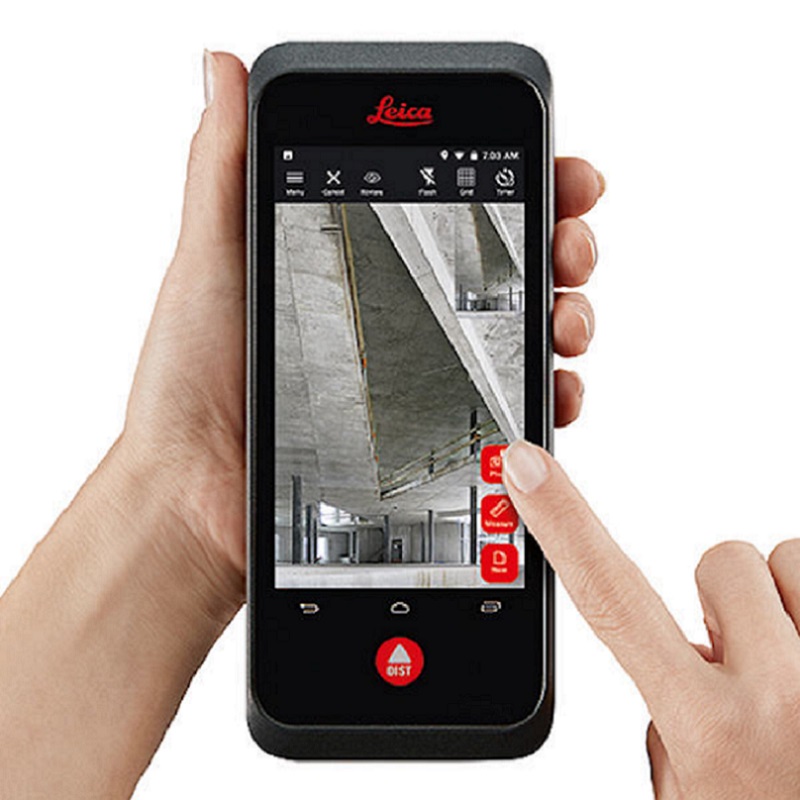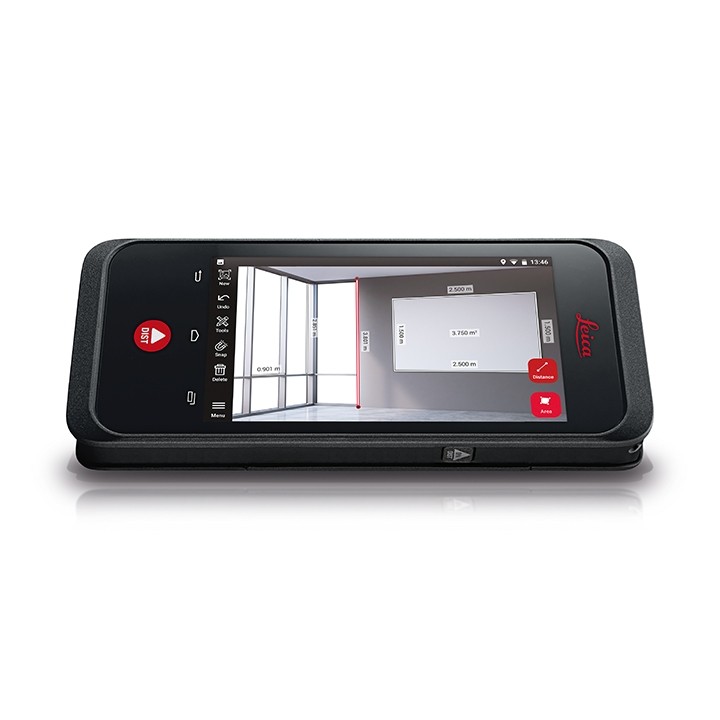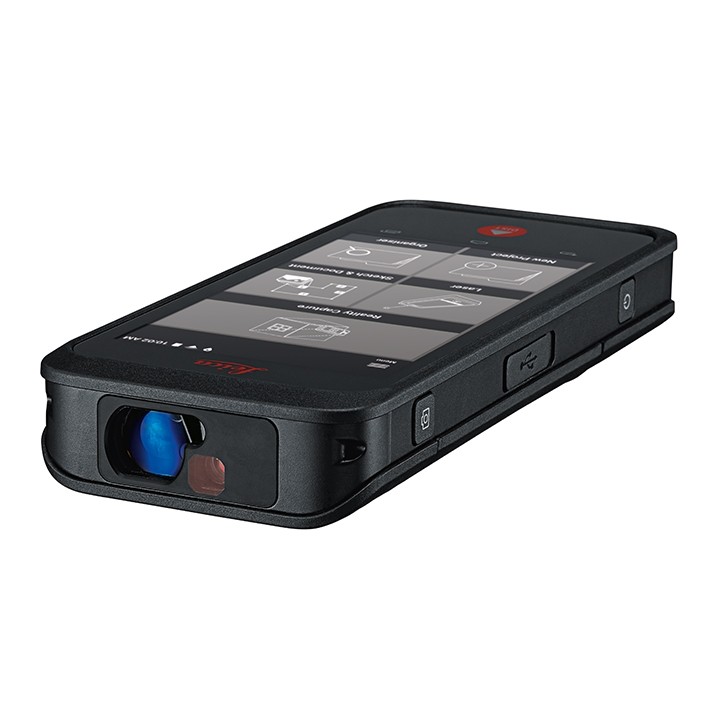 Leica BLK3D
Price on Application
Description
Leave no detail behind
The Leica BLK3D is a real-time, in-picture 3D measurement solution. By combining measurement sensors, software, and on-device edge data processing capabilities, the Leica BLK3D makes in-picture measurements with professional-grade accuracy in real-time possible. Every image captured is a complete and precise 3D measurement record.
Its edge computing capabilities eliminate the need for network connections and cloud services, ensuring professionals can make faster decisions within their daily workflows – whether measuring inaccessible locations, creating floor plans, estimating building installations, documenting construction site progress or creating measurable, as-built documentation.

Take a picture. Measure anything.
The BLK3D captures images and places precise measurements at your fingertips. Share images and measurements in multiple formats.
New dimensions for 2D pictures.
The BLK3D creates images that contain precise three-dimensional measurements.
The art of photogrammetry. Simplified.
Un-matched combination of a calibrated stereo-camera, advanced algorithms and real-time edge computing fused with leading Electronic Distance Measurement (EDM) technology.
Progressive project documentation for AEC.
Capture critical moments throughout the life of a building.
Access projects. Anywhere, anytime.
Measure in your image – on the handheld imager, on the desktop, on-site or in the office.
Object detection and snapping.
Auto-Snapping uses computer vision technologies to select the right points for your measurements.
Working with digital floorplans.
Create floorplans and import existing ones. Add measurable images. Document construction progress with multiple images over time.
Store. Organize. Share.
Store your measurable images on the device and on desktop. Organize your projects by tagging measurable images with searchable keywords for easy recall and share them in multiple formats.
Additional Information
Features: 
Accuracy 
EDM accuracy of 1mm
2D in-picture accuracy of +/- 3mm
3D in-picture accuracy of +/- 6mm
Design & Physical Dimensions
Material – Black anodized aluminium
Dimensions – 180mm x 77mm x 27mm
Weight, 480g
Connector, USB-C
Display – 5'' HD IPS Capacitive Touch Display
P2P Support – Quick Mount on Leica DST 360
Power
Battery type, Swappable, rechargeable Li-Ion battery
Capacity – 14Wh
Charging, via USB-C connector or external charger
Environmental
Robustness – Designed for any construction site
Operating Temperature – -10°- +50°C
Imaging
Camera – 2 x 10MP with 80°Field of View
Algorithms, Advanced SGM algorithmic on-board (GPU) + EDM
Structure from Motion (SFM) algorithmic for poses and orientation
Operating System & Processors
Operating System – Android 7 (Nougat) with GMS certification
CPU – Qualcomm Snapdragon 820E (Quad Core @ 2.35 GHz)
Storage – 64GB
RAM – 4GB
Communication – WLAN (5GHz), Bluetooth 4.1 and 2.1
Performance
Measurement Speed – <1 sec
Range – up to 20m (imaging); 250m (Electronic Laser Distance Measurement)
Downloads
Have a question?
Speak to our specialist today.
Contact Us