Leica Disto D2 Laser Distance Meter
€155.00 excl VAT (€190.65 incl VAT)
Description
Compact laser distance meter with Bluetooth® Smart and multifunctional end-piece
The smallest laser distance measurer in the Disto range, the Leica DISTO D2 is versatile and ideal for use indoors. The Disto D2 has easy to use keys for subtraction, addition, volume and area calculations. The D2 is very compact, ergonomic and handy making it a capable tool, especially for its size.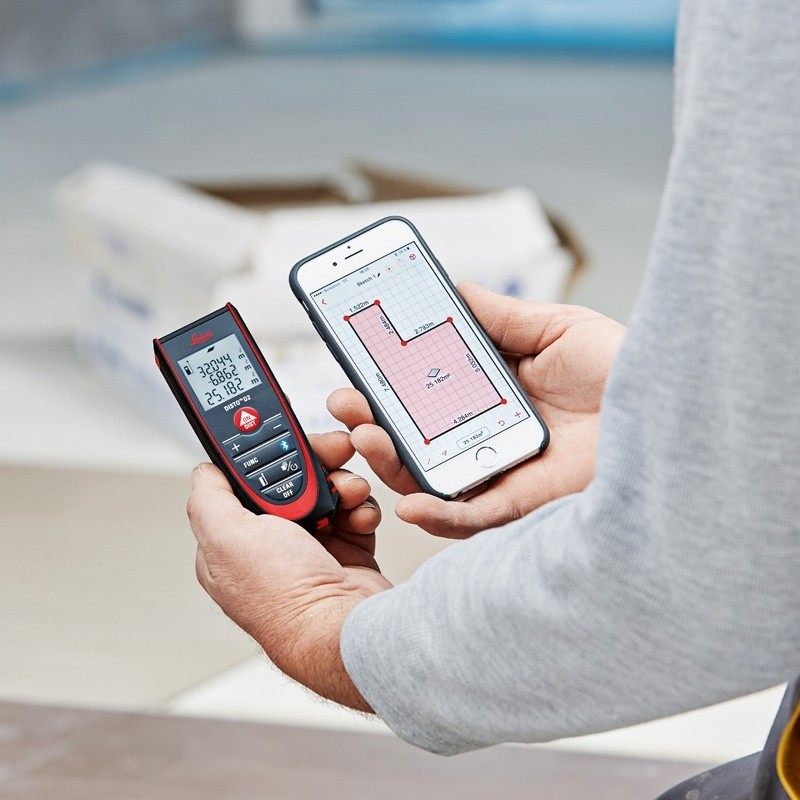 The DISTO D2 is capable of more than just measuring: data can be conveniently and accurately transferred via integrated Bluetooth. The FREE Leica DISTO Sketch App allows you to create floor plans or data tables on iPhone or iPad. Dimensions can easily be entered onto photographs on site.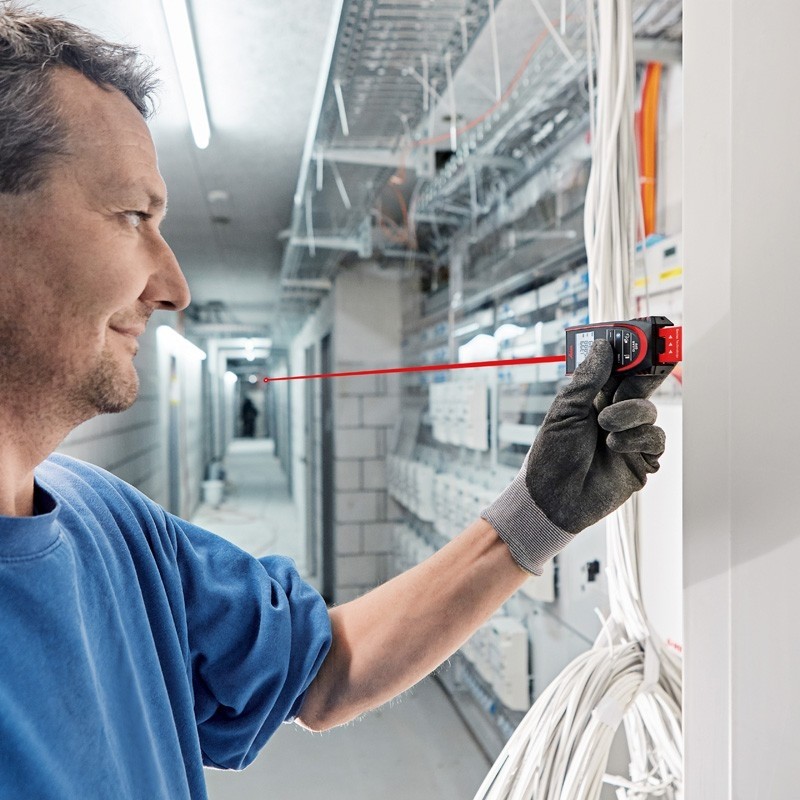 The Bluetooth Smart technology allows you to easily document and exchange data wirelessly from the work site to the office.
Additional Information
Features:
Bluetooth Smart (4.0)
Easy and fast – The Leica DISTO D2 gives measurements at the press of a single button.
Measure areas and volumes
Excellent Memory – The last 10 results are kept for fast access.
Compact – Thanks to its ergonomic and small and includes a soft grip. Leica DISTO D2 fits nicely in your hand and into any pocket.
Easy to read display – Measurements are shown on a 3-line illuminated display, readable in the dark.
Min / max results, tracking and storage makes your work much easier.
Shortcut keys – Easy-to-use for frequently used functions
Flip-out end-piece – For measuring from edges or corners
Protected to IP54 – Dust and splash proof
Pythagorean functions – Indirect width and height measurements for inaccessible positions
Delayed time – Measure without shake
Painter Function
Stake Out Function
Intelligent Endpiece
Kit includes:
Leica Disto D2 laser distance meter
Disto Holster
Secure hand loop
Batteries
Downloads
Have a question?
Speak to our specialist today.
Contact Us