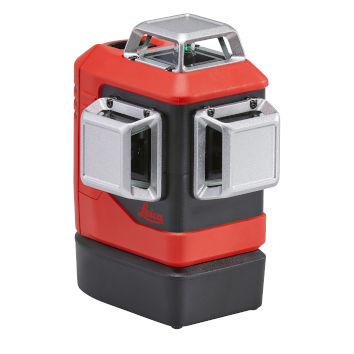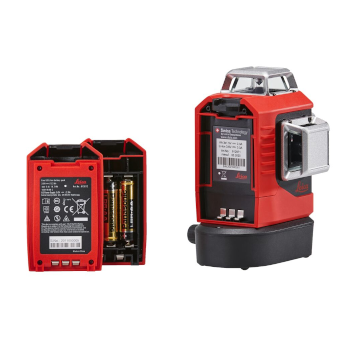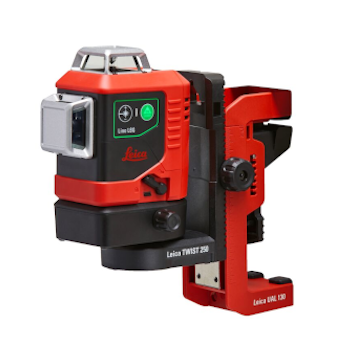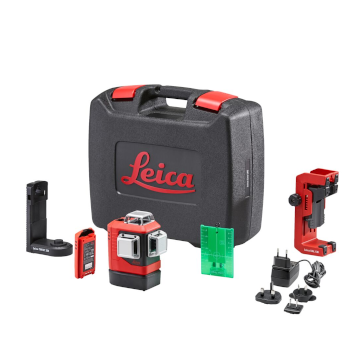 Leica Lino L6G 3×360° GREEN Multi Line Laser
Price on Application
Description
Precision alignment green multi-line laser 
Three, ultra-strong 360° thin, crisp, and clearly visible green laser lines are ideal for bright environments and large work environments as green laser lines are up to four times more visible to the human eye if compared to red lasers.
Working Range 
Green laser lines achieve a working range of up to 70 meters / 230 feet in diameter, making it perfect for larger rooms and bright environments. The maximum operating distance can be extended up to 140 meters / 460 feet by using the RGR200 laser receiver.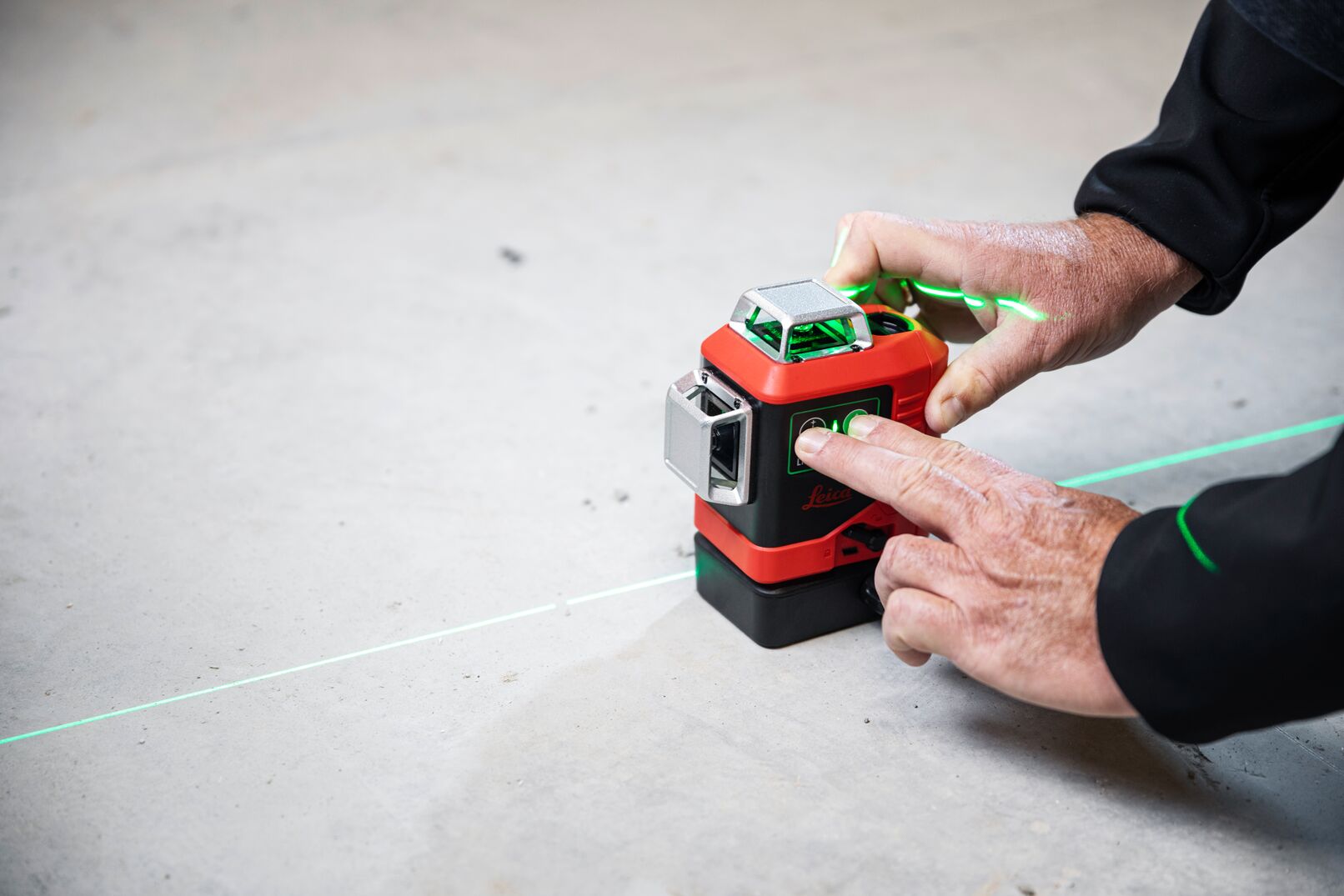 Construction site proof
A shock absorbent design, plus spray water and dust protection (IP54) make this green multi-line laser fit for any construction site.
Multi-directional alignment 
Precision adjustment handles, and the laser's eccentric base allow the laser lines to rotate by ± 10° around the plumb point while the line-laser keeps its position; allowing for quick and precise setup for any alignment, plumbing, leveling or squaring tasks.
Magnetic adapters 
The Lino L6G is easily attached to a variety of surfaces. The magnetic adapters fit into U-profiles and with the addition of the UAL 130 adapter this green multi-line laser is easily attached to edges, metal poles, and bars. This is ideal for suspended ceiling installations, transferring reference heights or complex drywall installations in large rooms.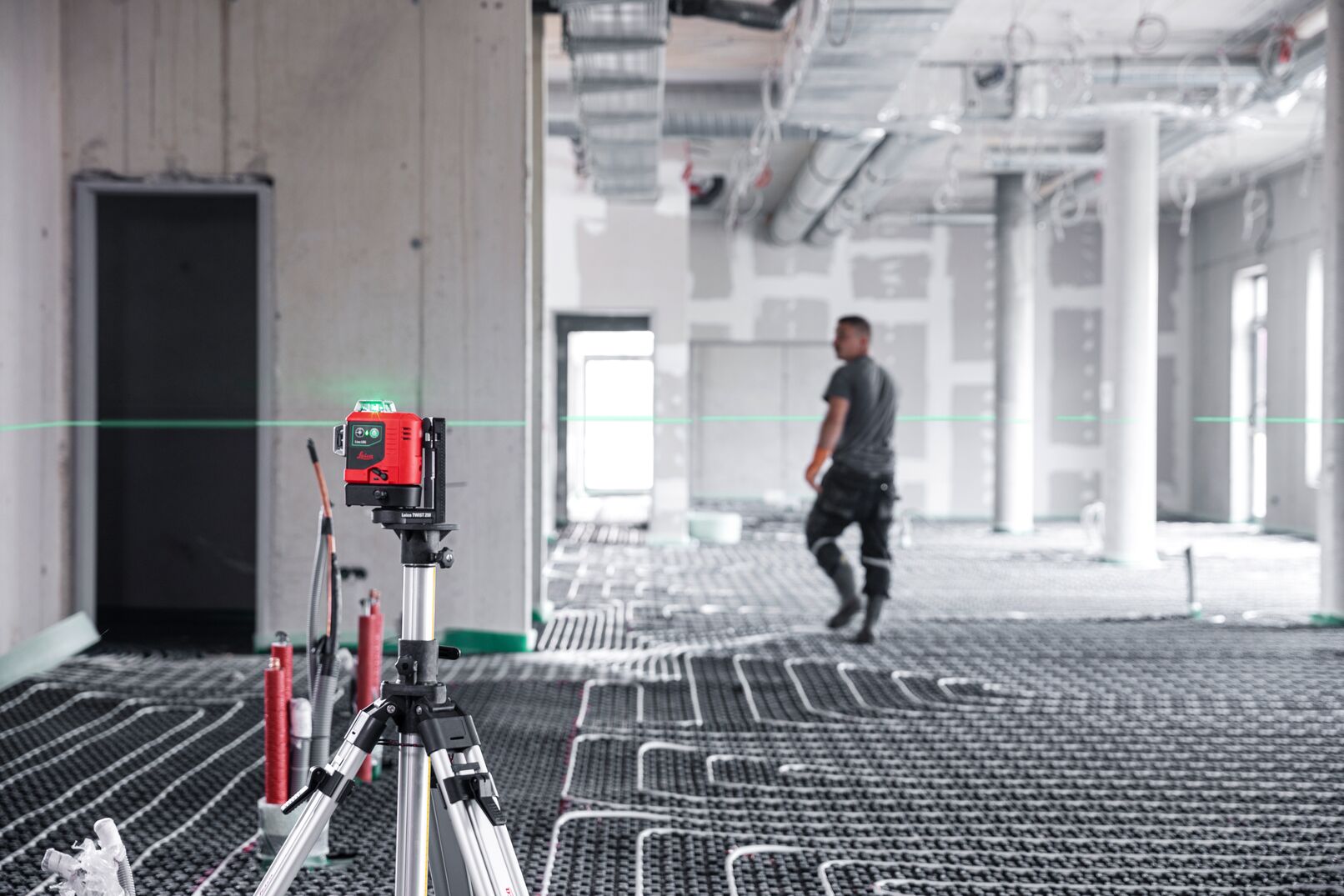 Preferred settings 
You can individually select each green 360° laser line to be turned on or off when the device starts up; meaning your laser line settings and their intensity are saved on the device and it is ready to use when it's turned on.
Self-leveling 
The Lino L6G is a self-leveling multi-line laser. It automatically adjusts its positioning up to ± 4° when it is slightly out of level without any manual alignment.
Additional Information
Features:
Horizontal and two vertical 360° green laser lines
Best visibility due to green Ultra-power laser diodes
Self-leveling over wide range
Fixed plumb point due to integrated base
Adjustable strength of laser lines
Operating range of up to 35 metres
Li-Ion power for up to 11 h
Uninterrupted working with Triple-Power concept
Smart magnetic adapters versatile usage
Kit Include:
Leica Lino L6G
Twist 250 magnetic adapter
UAL 130 wall mount adapter
Li-Ion battery pack
Charger for Li-Ion battery pack
Battery tray for Alkaline
Target plate
Quick start guide
Calibration Certificate Blue
Hard case
Downloads
Have a question?
Speak to our specialist today.
Contact Us