Leica Lino P5 Interior 5 Beam Dot Laser
€220.00 excl VAT (€270.60 incl VAT)
Available on back-order
Description
Perfect plumbing made easy with this 5 point laser
The Leica Lino P5 interior laser projects five precise red laser beams which are each at complete right angles to each other. This makes setting out tasks simple and internal fitting-out accurate and efficient.
Advantages of the P5 Point Laser
Ergonomic and stylish housing
Self-levelling
Power Range Technology™
Magnetic Multifunctional adapter
Simple and easy to use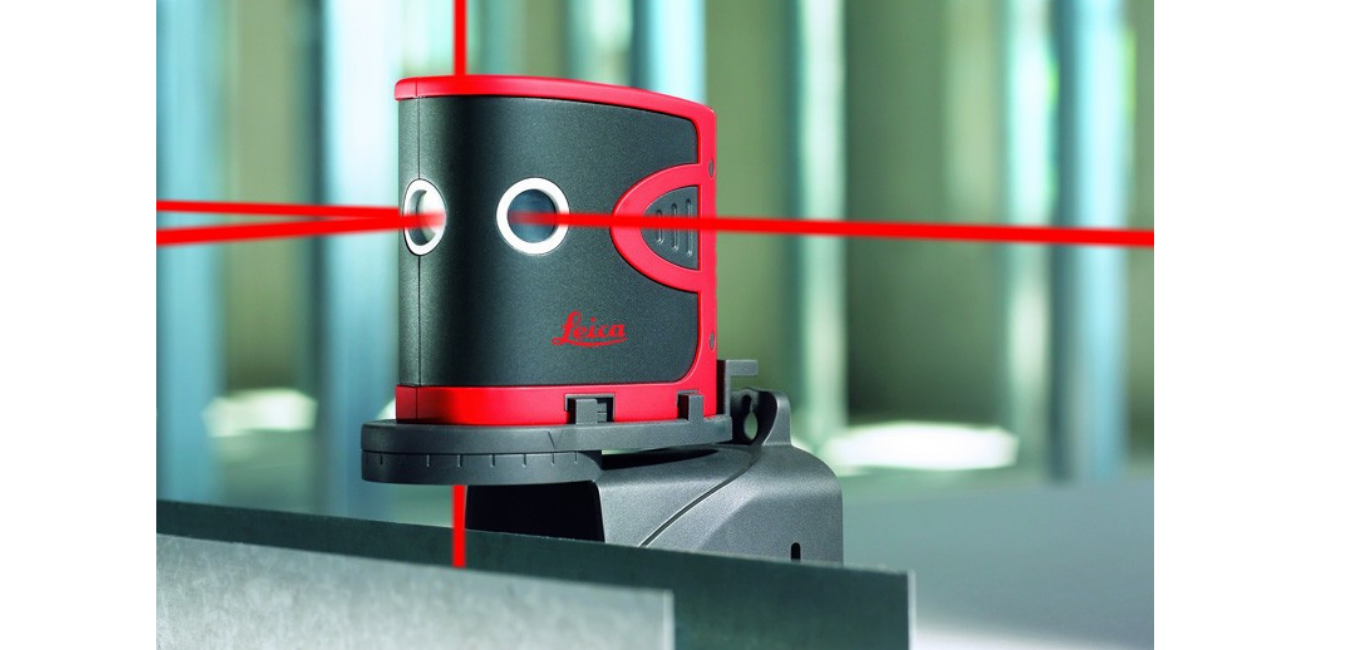 Ideal for:
Self-levelling
There is no need to align the instrument to get the vertical and horizontal lines, which can be tedious as small angular misalignments of ± 4° are automatically compensated. If the misalignment is more than 4° the instrument will not emit a laser line which prevents any potential errors.
Right angles – Setting out 
The Leica Lino P5 projects five laser beams which are at exact right angles to each other. This makes setting out much simpler and increases efficiency and precision on interior fittings.
Alignments
The Lino P5 projects three points each exactly at the same height in addition to the plumb beams. This helps make partitioning walls, aligning windows and other building tasks much quicker and easier.
Transfer the points
If the rotatable adapter is turned the reference points can be transferred very quickly from one wall to another across the room. Keep your old spirit level in your toolbox.
Increased application range
The adapter supplied in this package quickly and precisely positions the instrument and can be set up over edges and profiles – attach it to circular items such as columns or pipes with the built in magnets.
Additional Information
Features: 
Range up to 15 metres if light conditions are favourable
Levelling accuracy at 5 metres ± 1.5 millimetres
Range of self-levelling 4° ± 0.5°
Plumb point @ 5 metres accuracy ± 1.5 millimetres
Number of laser points 5
Direction of beam Forward, up, down, left and right
Type of laser laser class II, 635 nm
Batteries 3 × AA type 1.5 V
Protection class IP54 Splash water / dust proof
Temperature (operating) 40 °C to –10 °C
Kit Include:
Leica Lino P5 Interior 5 Beam Dot Laser
Target plate
Multifunction adapter (Magnetic)
3x AA type alkaline batteries
Protective pouch
Temperature (storage) 70 °C to –25 °C
Downloads
Have a question?
Speak to our specialist today.
Contact Us