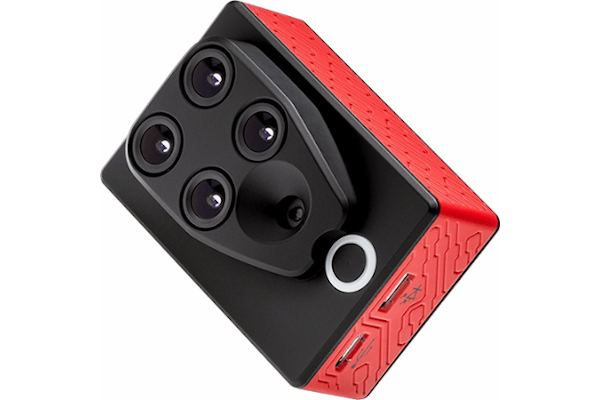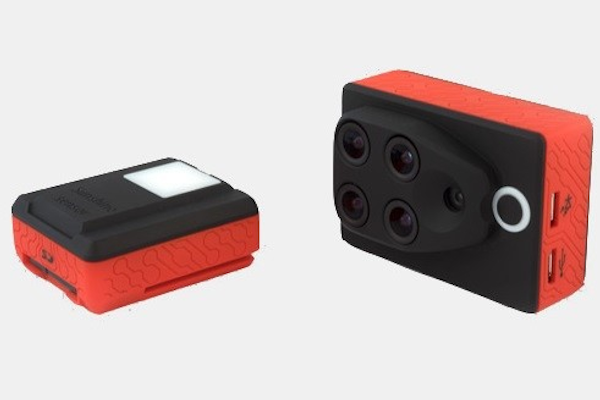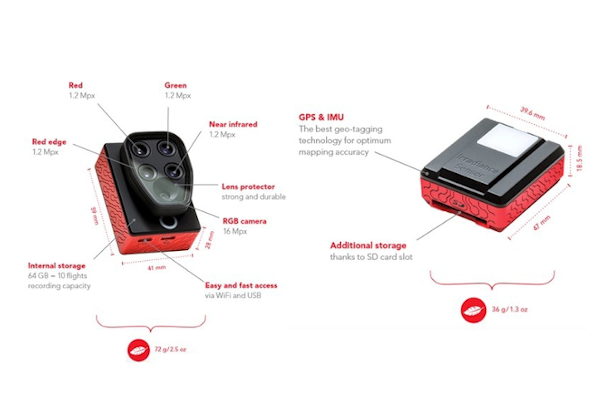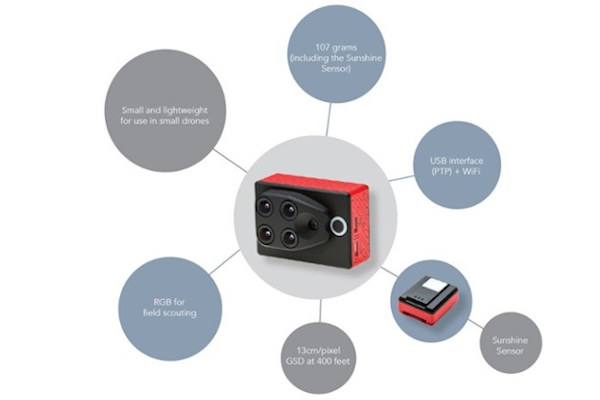 Parrot Sequoia Sensor
Price on Application
Description
The revolutionary and affordable multispectral sensor
With its two sensors, multispectral and sunshine, Sequoia analyses plants' vitality by capturing the amount of light they absorb and reflect. Collecting this data means that farmers can do what's best for their fields.  Pix4Dag seamlessly leverages all this information and generates accurate results for better decision making.  With its mini-camera format and light weight, the Parrot Sequoia multispectral sensor adapts to all drones, both multi-rotor and fixed wing. Whether on a computer, smartphone or tablet, its Wi-Fi and USB connections make its data accessible on all devices. The Sequoia can be integrated anywhere, whatever your equipment.

Optimise your agricultural yield and make savings
The Parrot Sequoia solution is a real decision-making aid. By providing information on plants' health, the Sequoia enables farmers to take action at the micro-plot level. Optimising the use of fertiliser by varying the quantities according to need, reducing the use of pesticide to only the plots which require it and analysing plant behaviour after irrigation are all benefits obtained via the Parrot Sequoia sensor. Control your production costs better and optimise your yield.
Capture precisely through advanced technology
The Sequoia solution features two sensors. The multispectral sensor facing the plants captures the light that they reflect in four separate parts: green and red lights and two infrared bands invisible to the human eye. Placed on the drone, the sunshine sensor records the intensity of light emanating from the sun in these four same bands of light. Advanced agriculture technology at your fingertips.
Additional Information
1 Multispectral sensor
1 Sunshine sensor
1 Micro USBa-micro USBb cable to connect the two sensors
1 Micro USBb-USB cable to connect the multispectral sensor to the drone
1 Protection lens
1 Microfibre cloth
3 Sunshine sensor mounts
1 32 GB SD card
1 User guide
1 Quickstart guide
Have a question?
Speak to our specialist today.
Contact Us