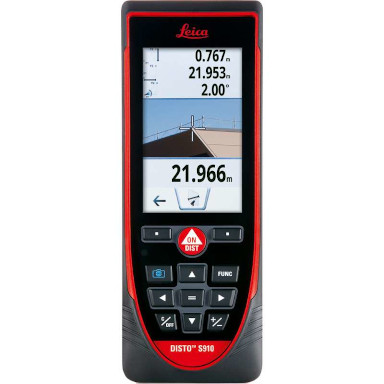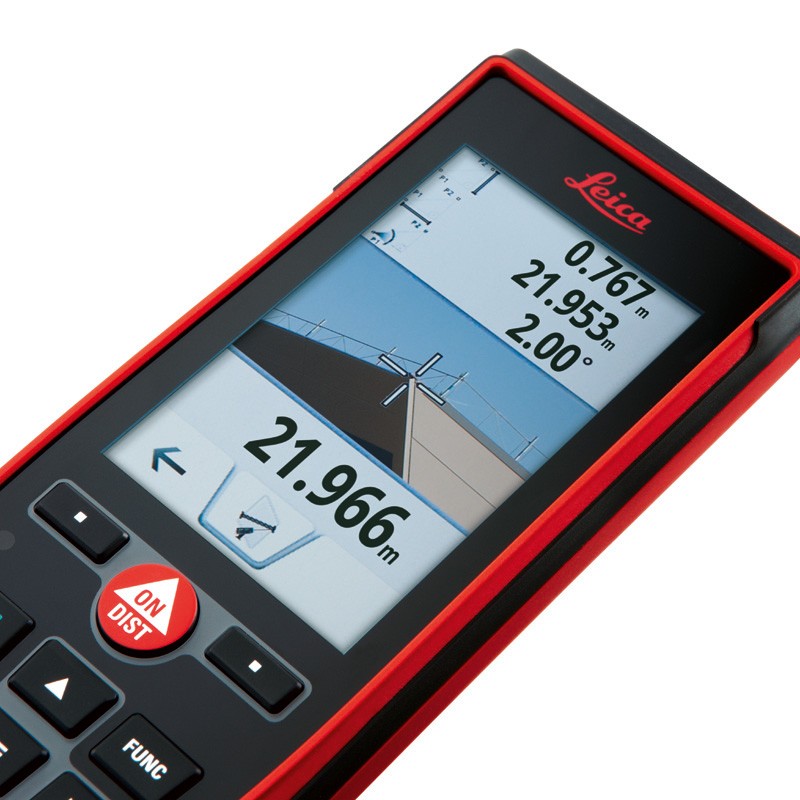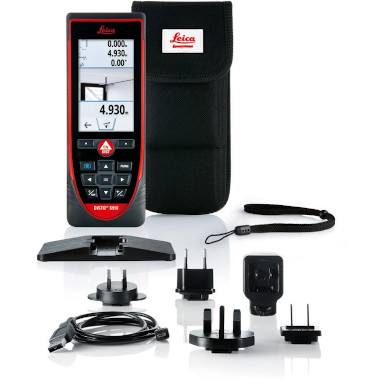 Leica Disto S910 Laser Distance Meter
Price on Application
Description
Measure anything, anytime, anywhere
Measure quickly and accurate distances between two points from a single location with the Leica DISTO S910 laser distance meter. Generate effortlessly as-built documentation, determine rooftop dimensions and integrate information into CAD or BIM software for even 3D conceptions. These improved workflows save valued time and money. All of this at distances of up to 300 meters

Measure with P2P Technology
The incorporated Smart Base allows distances to be measured between any two points, inclinations and angles at the same time from a single location. You will never have to reach for remote areas again, allowing even the most complicated measurement job to be carried out accurately, quickly, and safely.
Attain measurement data in CAD format
The Leica DISTOâ"¢ S910 laser measurer can save measured points to a DXF file as a wall layout, floor plan or 3D point coordinates which can be transferred to a PC via USB. Save money, reduce workflow and prevent mistakes. Everything is completely digital.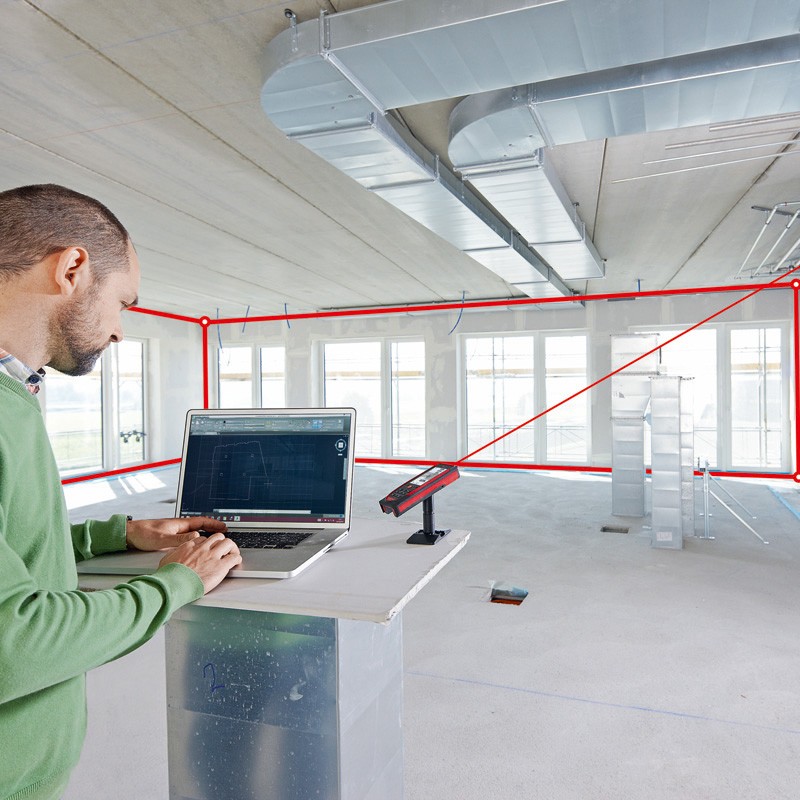 Transfer point data in real-time
Easily move measurement data promptly on site over the Wireless LAN interface to a transportable computer for additional processing in your favoured software. Produce documentation or assess lay-outs in real-time and communicate measurement points as you need with or without pictures.
X-Range Power Technology
The state-of-the-art X-Range Power Technology included with the Leica DISTOâ"¢ S910 represents the future of measuring technology. It successfully measures distances of up to 300 meters and guarantees the optimum measuring functioning even to badly reflecting objects.
Additional Information
Features: 
Smart Base for P2P Technology
Pointfinder with 4x zoom for effortless targeting
X-Range Power Technology for maximum measurement functioning
360° tilt sensor
DXF data capture
Data transfer in real-time with WLAN
Bluetooth® Smart
Free Leica DISTOâ"¢ sketch App
Kit Include:
Leica DISTO S910 laser distance meter
Smart Base Extension
Holster
Hand loop
USB charger incl. 4 plugs
Downloads
Have a question?
Speak to our specialist today.
Contact Us