Leica Flexline TS06 Total Station
Price on Application
Description
The Leica Flexline TS06plus Total Station delivers measurements which are extremely precise from a selection of Electronic Distance Measurements (EDM) options. Specifically designed for applications of medium accuracy it comes with easy setup with a laser plummet and guided process at start-up. The ergonomic key layout and large display provides error-free data input and makes operation simple.
Features of the Leica Flexline TS06plus Total Station include a built-in easy to use alpha numerical keyboard for fast entry of numbers, special characters and numbers. This not only increases speed and productivity but also minimises errors.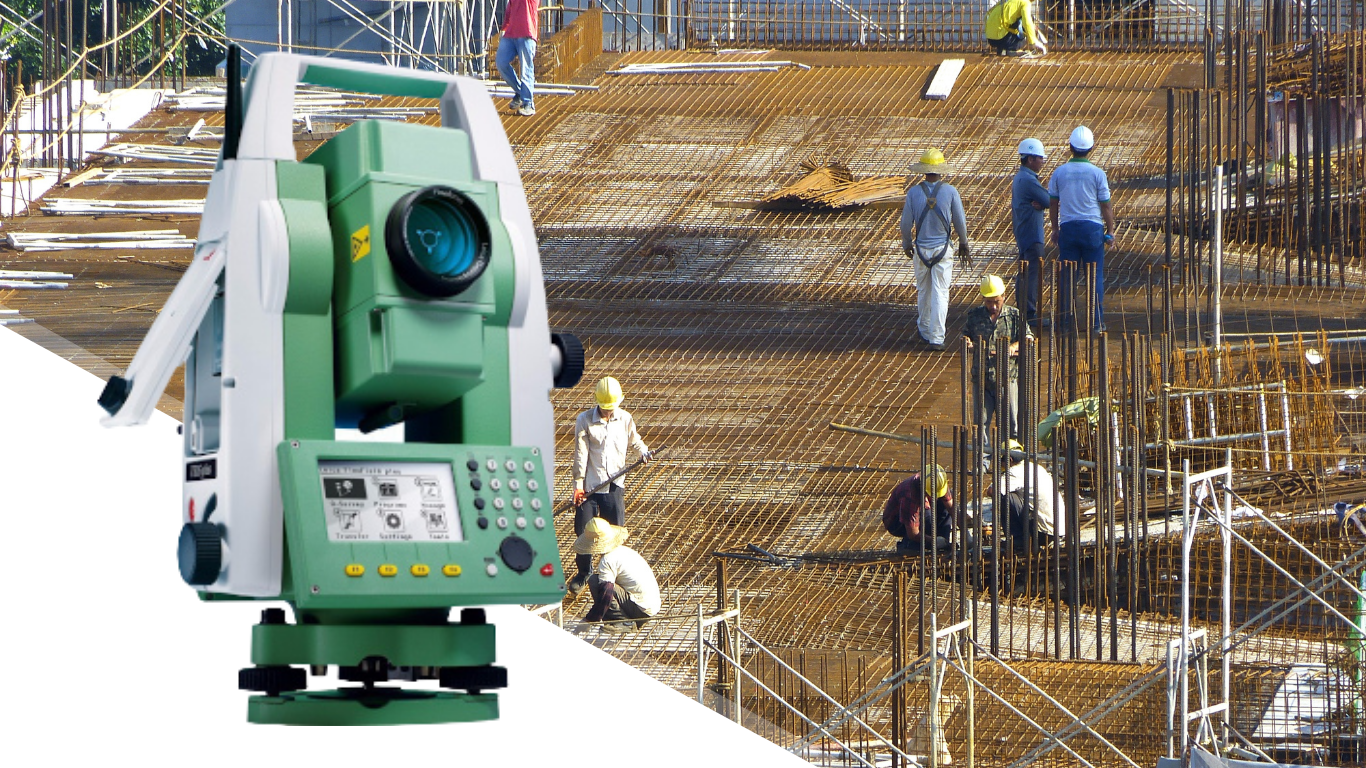 The Flexline TS06 Communication Side Cover allows for connections to any data collector via a cable free Bluetooth connection. It is ideally used with Leica Viva CS10 or Leica CS15 using SmartWorks software. The USB functionality gives transfer flexibility of data files including GSI, ASCII, DXF, CSV and more. The Flexline TS06 also has a large internal memory and can store up to 100000 fix points and 60000 measurements.
This Total Station uses Lithium-Ion batteries for long life, fast charging and an operation time of 30 hrs. The Flexline weighs 5.1kg including the GEB211 battery and tribrach. It's container is light, tough and keeps the instrument with all the accessories dust and waterproof.
The Leica Flexline TS06 comes with Leica Geosystems mySecurity which locks the instrument and disables it so it can no longer be used should it be stolen. GPS.
Additional Information
Features: 
Measurement – Angle:
Method – Absolute, diametrical, continuous
Resolution Display – 0.1″
Compensation – Quadruple Axis
Accuracy – Compensator Setting – 0.5″ / 0.5″ / 1″ / 1.5″ / 2″
Distance Measurement using Reflector
Range – Round prism – 3500 metres
Range – Reflective tape – > 500 metres / > 1000 metres
Range – Prism-Long – > 10000 metres
Measurement Time (typical) – 1second
Distance Measurement no using Reflector
Range – PinPoint R500 / R1000 –  500metres / > 1000metres
Accuracy – 2mm + 2ppm
Laser dot size – At 30metres, approximatley 7 x 10millimetres
Kit includes:
TS06 plus Total Station
GDF111-1 Tribrach
GEB211 Battery (x2)
GKL211 Charger
GEV189 Data-Transfer-Cable
GMP111-0 1 Miniprism Set
User Manual
Carry Case
Calibration Certificate – 1 Year
1yr Warranty and Basic Customer Care Package
Downloads
Have a question?
Speak to our specialist today.
Contact Us