Stream DP
Price on Application
Description
Maximum depth, high resolution and versatile design for superior productivity in underground surveys.
Stream DP is the revolutionary multichannel GPR array solution for real-time 3D mapping of underground utilities and features that overturns the state-of-the-art in underground surveys. Featuring the new radical Equalized scrambled Technology – EsT by IDS GeoRadar, Stream DP brings underground assets detection to the next level: the deepest one.
This ground penetrating radar offers unmatched performance maximizing asset detection to a deeper range compared to any other solution available on the market.
Ergonomically designed for easy handling and transportation, Stream DP can be efficiently deployed by a single user thanks to its light weight (max. 20kg per part) and its compact size that fits in a standard vehicle (116cmX82cm).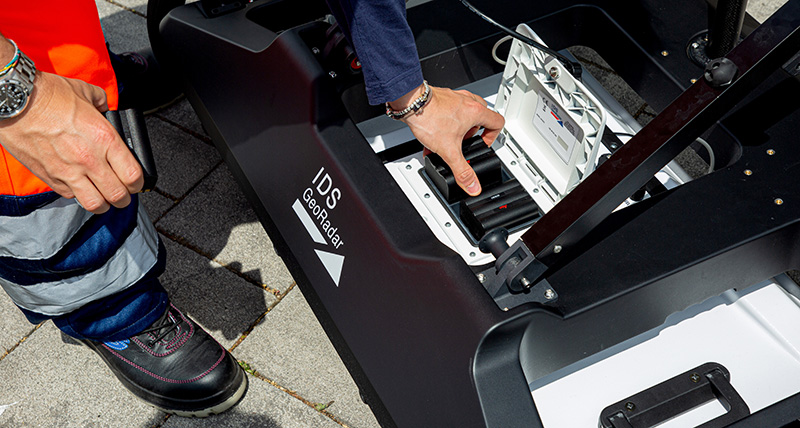 Asphalt & Rugged configuration
Stream DP is a modular system offering an optimized hardware configuration designed to perform in different environments: from asphalt (pivoting wheels) to rugged terrain (terrain wheels).
Highest accuracy
Pulse-per-second (PPS) integration into Stream DP's antenna supports precise synchronization with GPS, ensuring users achieve the most accurate positioning data which is crucial for data alignment.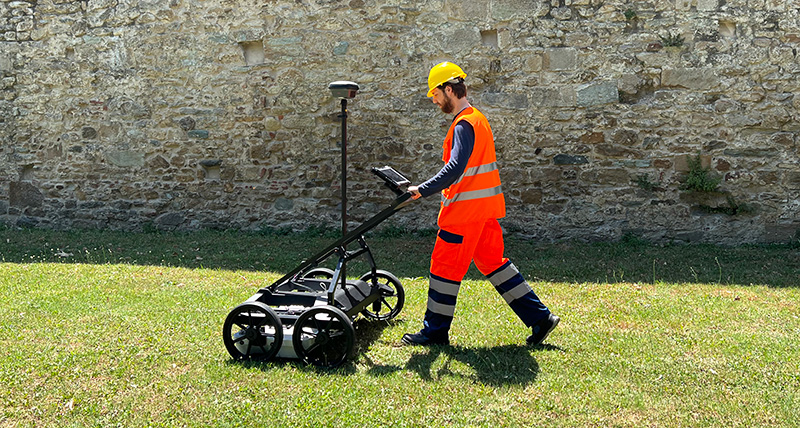 Fast assembly
With Stream DP, surveys are facilitated and successfully conducted by a single operator as the system can be effortlessly transported and assembled in less than 5 minutes directly on the field.
Easy data management
Stream DP employs the latest software technology solutions for data collection and post-processing: uMap – the on-field software for easy radar data collection, and IQMaps – the post-processing software for faster and smarter data analysis. 
Additional Information
Features: 
Revolutionary EsT: Equalized scrambled Technology for unparalleled control of the GPR signal, extended depth range and ultra-high resolution;
High productivity: a massive array (30 channels in double polarization, 19VV + 11HH) for an accurate 3D reconstruction of the underground utility network created in a single scan;
Greater efficiency: One operator can assemble the system in less than 5 minutes and transport it with a standard vehicle;
Non-Stop Performance: Non-stop surveying performance with low battery power consumption (15W-19W) and hot swap technology for the power supply;
User-configurable: One solution for different scenarios: Stream DP is configurable both in rugged and asphalt version.
Downloads
Have a question?
Speak to our specialist today.
Contact Us