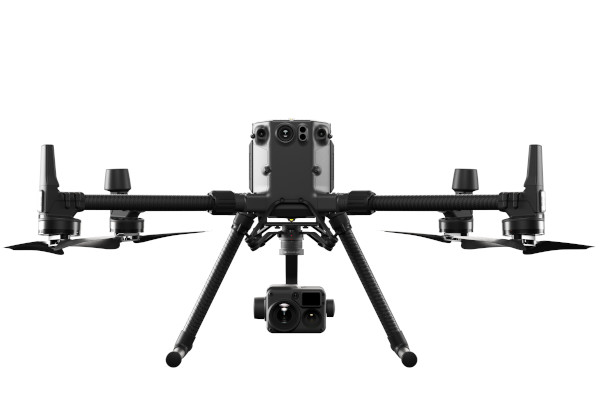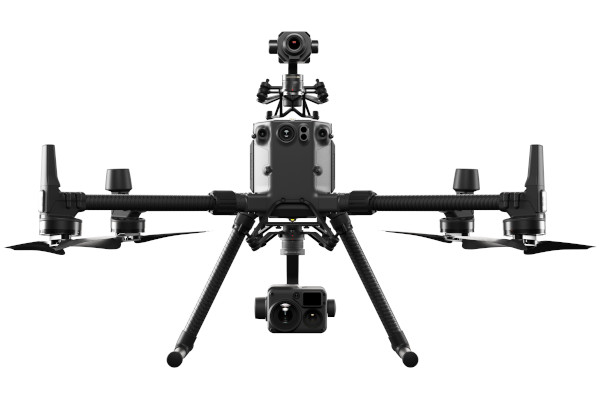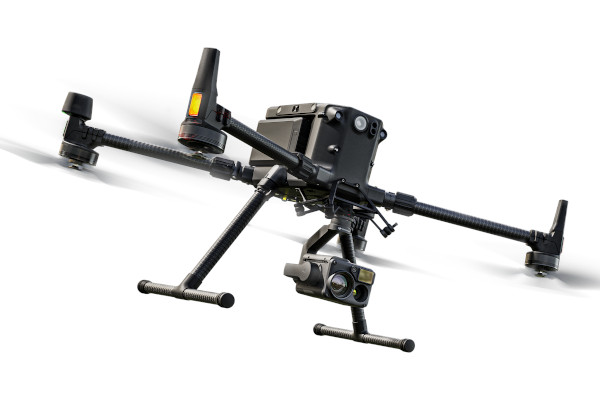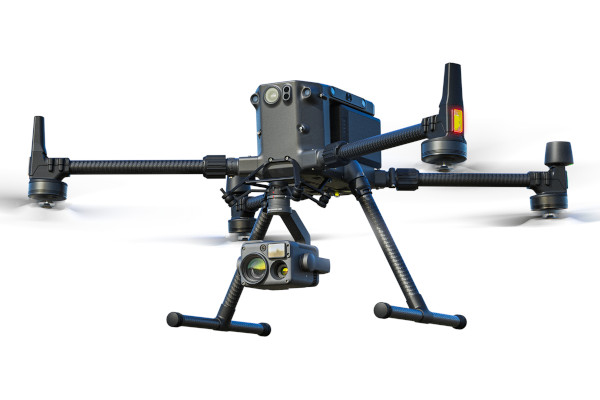 DJI Matrice 300 RTK
Price on Application
Description
DJI has launched the M300 RTK – a next-level commercial drone platform which offers enhanced flight performance and unrivalled safety features.
With a 55-minute maximum flight time, advanced AI capabilities, six directional sensing and positioning and the ability to carry three payloads – including hybrid camera solutions designed especially for the platform – this IP45-rated drone sets a new standard, combining intelligence with reliability. The DJI M300 RTK sets a new standard for drone capability and reliability. The aircraft's refined airframe and propulsion system design ensures a more efficient and stable flight, even in harsh and difficult conditions.
The aircraft has an increased wind resistance of 15m/s and benefits from an improved IP Rating over its predecessor. The M300 RTK is an IP45-rated drone meaning that this new release aircraft can withstand more extreme conditions.
Additional Information
Tec Specs
Aircraft – Matrice 300 RTK
Number of Batteries – 2
Maximum Take of weight – 9kg
Maximum Wind Resistance – 15 meters per second
IP Rating – IP45
Operating Temperatures – -20° to 50° C
Battery Type – TB60
Flight time – 55 minutes (Different Variables depending)
Remote Controller
Operating Frequency
– 5.72GHz – 5.850GHz
– 2.400GHz – 2.483GHz
Video Outputs – HDMI
Dual User Capability – Advance Dual Control
Output Power & Power Supply – 17W & External Battery WB37
Operating Temperatures – -20° to 40° C
Avoidance Systems
Forward Vision Systems –     YES  Range 0.7 – 40meters
Backward Vision Systems –  YES  Range 0.7 – 40meters
Downward Vision System –  YES  Range 0.6 – 30meters
Upward Vision System –        YES  Range 0.6 – 30meters
Infrared sensing Sensor –       YES  Range 0.1 – 8meters
Camera & Gimbal
Zenmuse XT2
Zenmuse XT S
Zenmuse Z30
Zenmuse H20
Zenmuse H20T
In The Box
1 x Aircraft Body
1 x Power Lead
1 x DJI Smart Controller Enterprise
1 x MScrews and Tools
1 x USB Charger
1 x Rubber Port Cover (Set)
1 x USB-C Cable
1 x WB37 Intelligent Battery
2 x 2110 Propeller (CW)
2 x 2110 Propeller (CCW)
2 x Landing Gear
1 x Spare Stick Cover (pair)
2 x Spare Propeller Holder
4 x Spare Gimbal Damper
1 x USB Cable (with Double A Ports)
1 x Vision System Calibration Plate
1 x Carrying Case
1 x Smart Controller Lanyard
Have a question?
Speak to our specialist today.
Contact Us