Leica Disto D1 Distance Meter
€90.00 excl VAT (€110.70 incl VAT)
Description
Old fashioned measuring tape versus laser precision? There's no comparison.
The Leica Disto D1 measures distances and heights of up to 40m like a pro and there's no need of a ladder, a slack steel tape or a tired companion. You'll get 2 mm accuracy with just one press of a button. It'll save you time and reduce errors. Difficult or unsafe measuring situations are now in the past. The Leica Disto D1 provides professionals as well as DIY users with a fast, reliable and easy-to-use laser measuring tool. One measurement is enough and the result can be effortlessly read off the clear display.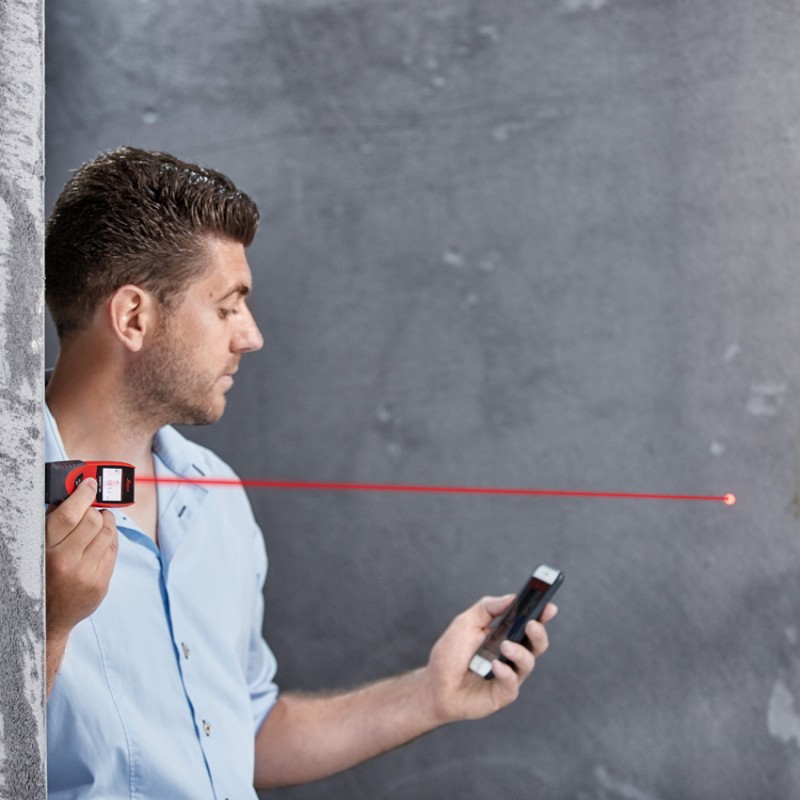 Just turn on the Bluetooth™ Smart enabled Leica D1 and it can connect with the Disto Sketch app. Create photos or sketches and dimension them with the results, which are transmitted directly to your tablet or smart phone. Plans are automatically completed with circumferences and areas. Disto Sketch integrates measurements into job-site sketches or project images to speed up workflows and finished jobs faster. Error-free information of projects is sent instantly back to the site or office.
Enjoy the convenience of modern simplicity with renowned Leica precision and quality. Compact and lightweight, the D1 is never out of reach.
Additional Information
Features:
Bluetooth® Smart for data transfer to smart phones and tablets
Free App Leica DISTO™ sketch
40meter range
XRange Power Technology
Clear, illuminated display
IP54 splash water and dust protected
Accuracy – ± 2,0 mm
Downloads
Have a question?
Speak to our specialist today.
Contact Us