Leica Disto D510 Laser Distance Meter
€490.00 excl VAT (€602.70 incl VAT)
Description
Ultimate measuring tool for roofs, pitches, buildings, tree heights, and ground elevations
The Leica DISTO™ D510 is an easy-to-use laser distance meter with an intuitive interface and 200m range. The Pointfinder with 4x zoom allows for accurate measuring where there is no reflective target which can occur when working outside in bright conditions. The 360° tilt sensor can measure both angles and distances and can be used in conjunction with the Pointfinder to provide indirect measurements.
The Disto D510 is also extremely durable and ideal for all working environments and weather conditions. It is protected to IP65 rating and is protected against water and also dustproof, making it very easy to clean.
The Disto D510 is Bluetooth® Smart Ready so it easily transfers measuring information to other devices such as the iPad and iPhone simply and can be used with the FREE Leica Disto Sketch app. Easily draw sketches and assign measuring results. Use the app to edit or overwrite photographs and draw ground plans or tables.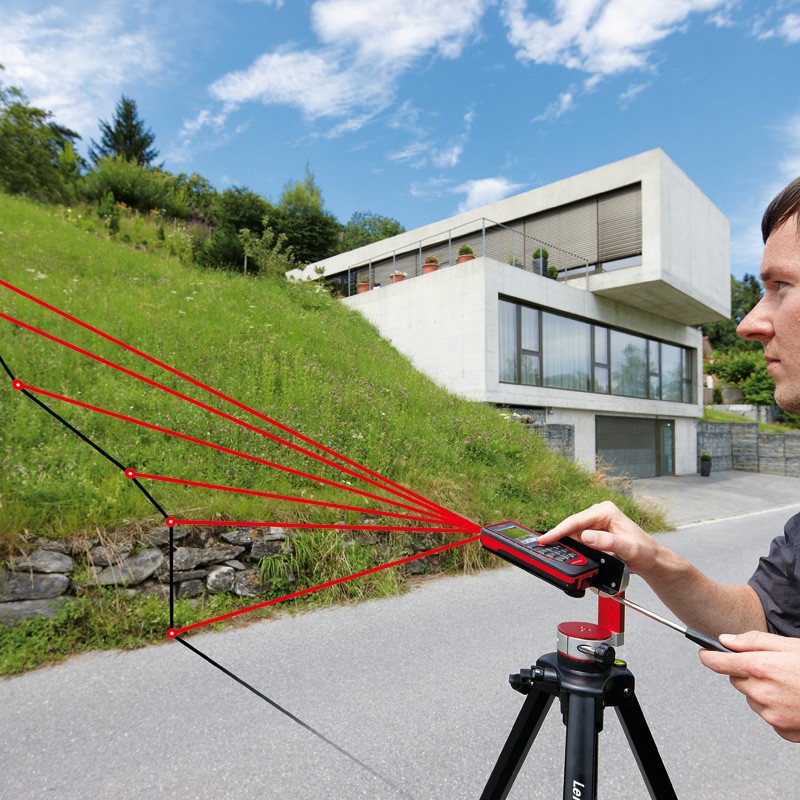 Easy and Accurate Targeting – Pointfinder with 4 times Zoom
The Leica DISTO™ D510 uses a digital Pointfinder with high precision in adverse light environments over long distances especially an advantage when working in bright sunshine. If the red laser dot cannot be seen with the naked eye, the measurement can still be seen exactly in the display crosshairs.
Infinite Measurement Options with a 360° Tilt unit
The D510 comes with the three-hundred-and-sixty° tilt sensor, meaning it can measure both horizontal distances as well as angles. Utilising the Pointfinder tool, measurements can be calculated even when no target point is available. Measuring where there is no reflective target point is possible – for example the height a building with glass exterior or the height of a tree. These are not measurable with a standard laser distance measurer.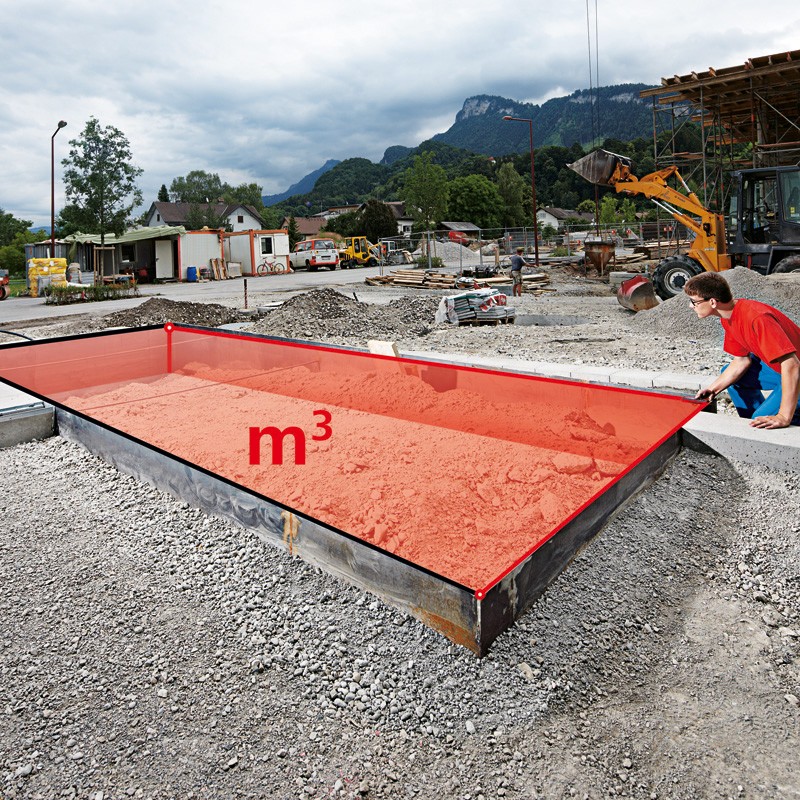 Disto D510 Efficient and Effective Height Profile Measurement
This feature on the Leica DISTO™ D510 eradicates the need for more expensive traditional techniques by making quick and easy profile measurements. The D510 shows height differences and distances to existing reference points. This function also enables you to check whether existing floors are level, whether cross beams are straight, as well as many other uses.
Additional Information
Features: 
Range – 0.05 – 200 m
Measuring units – m, ft, in, yd
Tilt sensor – 360°
Color display with Pointfinder – 4x zoom
Data interface – Bluetooth® Smart
Free App – Leica DISTO™ sketch
Dimensions – 143 × 58 × 29 mm
Protected to IP65 – water jet protection and dust-tight extremely robust for all working environments
Height tracking
Kit Includes:
Leica DISTO™ D510 laser distance meter
Holster
Hand loop
Batteries
Downloads
Have a question?
Speak to our specialist today.
Contact Us