Leica Disto D810
Price on Application
Description
"Measure with Picture" technology
The Leica DISTO™ D810 Touch is a 15 measurement mode LDM accurate to 1/16th of an inch. It features a touch screen UI,  integrated digital camera, a tilt sensor, and Bluetooth Smart.
The D810's exclusive Measure in Picture (MIP) technology can determine the height, width, area, diameter, or circumference of an object in a picture taken by the D810. Bracket your target using pointers on the touch screen to remotely measure the width of a second-story window, the area of a billboard, or the diameter of an above-ground tank.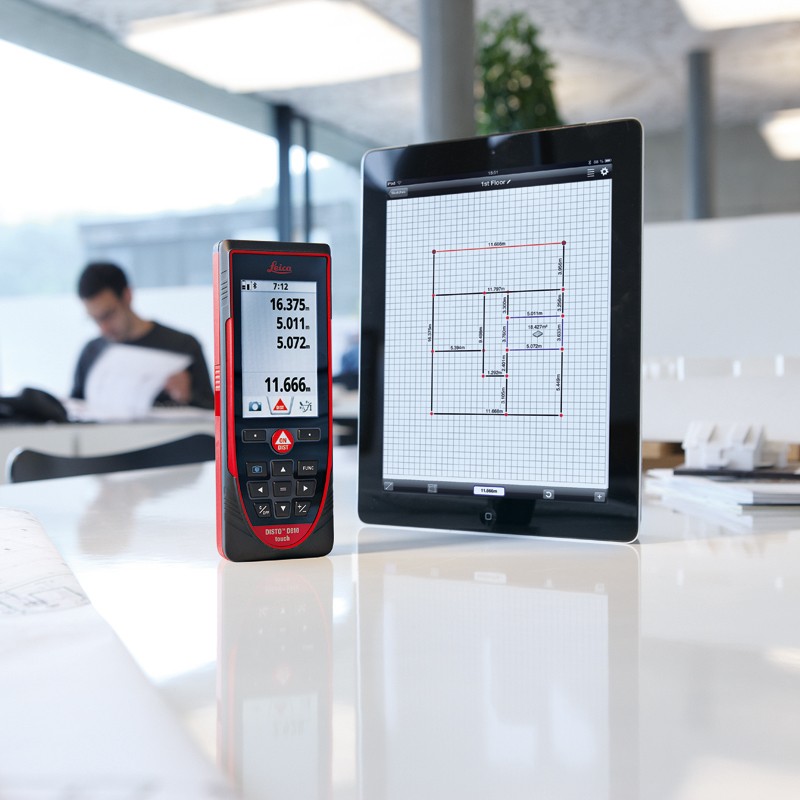 With a 600′-plus range, the D810 Touch can acquire a target that is well beyond your eye's ability to see the laser point, especially outside. The point finder — a 4x zoom digital camera with crosshairs on the LCD display — solves this problem.
The farther you can shoot, the more obstacles there are to get in the way. Smart Horizontal allows you to shoot over obstacles so you can measure the level horizontal distance to your target.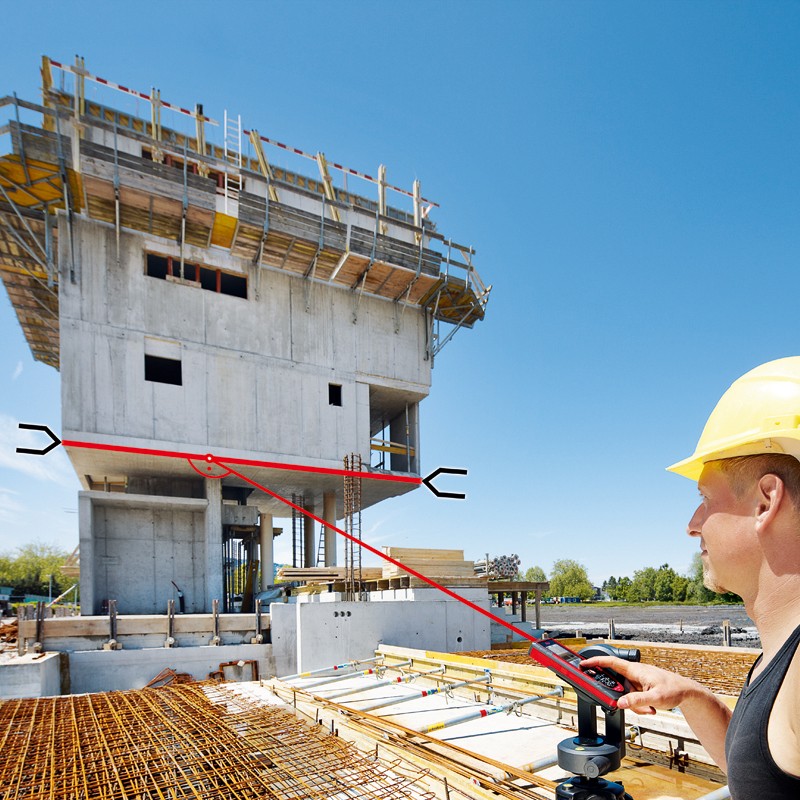 The intuitive touch screen display on the D810 touch laser measure can be customised to allow the most frequently used functions to be quickly available via an icon. Help screens are quick to access and get will get you up and running in no time.
Additional Information
Features: 
Touchscreen
Pointfinder with 4x zoom and overview camera
Camera function with USB download
Measure with a picture
Precise 360° tilt sensor
Smart Horizontal Mode™
Height tracking
Bluetooth® Smart
Free App – Leica DISTO™ sketch
Li-Ion battery
Kit Include:
Leica DISTO™ D810 touch laser distance meter
Holster
Hand loop
USB charger incl. 4 plugs
Downloads
Have a question?
Speak to our specialist today.
Contact Us