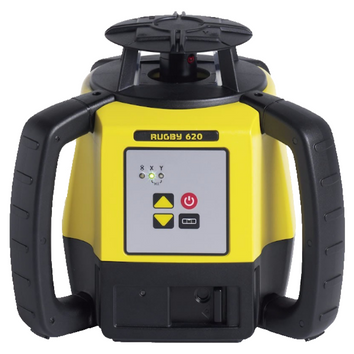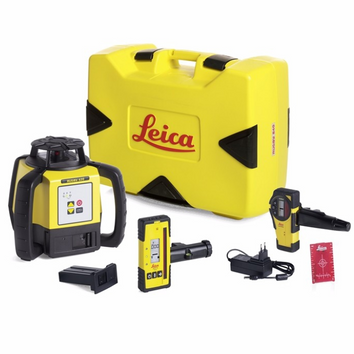 Leica Rugby 620 Laser Level
€670.00 – €770.00 excl VAT (€824.10 incl VAT)
Description
Horizontal laser laser with manual grade capability
Increase your productivity in leveling applications with the Leica Rugby 620 construction laser. Designed for general contractors who mainly perform formwork and concrete applications, the Rugby 620 rotating laser level offers a professional but simple leveling solution with an outstanding price-to-quality ratio. Forget about costly errors, rework or downtime thanks to the fully-automatic operation with the Leica Rod Eye receivers. Concrete pouring, formwork leveling, setting foundations, and footings have never been more efficient.
The professional Rugby 620 laser level offers contractors application flexibility, allowing them to perform single slope applications using manual grade control. Rugby 620 is a perfect laser tool for those contractors who occasionally need to do simple slope tasks like driveways, landscaping, and parking areas. Depending on the type of the job, Rugby 620 offers an operating range of 500 m with the Rod Eye Basic, and 600 m with the Rod Eye 140 and 160 digital receivers.
Features
Self-levelling horizontal & manual slope in one axis
Laser type – 635nm (red)
Accuracy ± 2.2mm at 30m (± 3/32″ at 100ft)
Rotation – 10 rps
maximum range with RodEye160 1,100 m (3,600 ft)
Kit Includes
Rugby 620 and Carrying Case
Rod Eye 120 Receiver
Leica A600 Li-ion
Leica A100 AC Charger
Carry Case
Downloads
Have a question?
Speak to our specialist today.
Contact Us